We need to see a culture and model of care in which older people are valued and respected, write Sue Malta and Briony Dow.
A report released by the Department of Health shows that the number of assaults reported in aged care homes jumped by 10 per cent. Unlike elder abuse in the community, 92 per cent of which is perpetrated by family members, assaults in aged care are perpetrated predominantly by staff and other residents. With increased longevity and a growing older population it is time we sat up and took notice.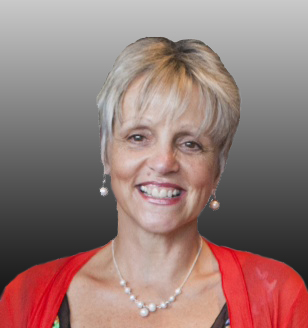 Whilst there are mandatory reporting obligations for suspected incidences in residential aged care, the low rate of prosecutions means that many perpetrators get away with such behaviour – often being shunted on to other facilities or "counselled" and then allowed to return to work.
At the end of 2014, Professor Wendy Lacey, co-convenor of the Australian Research Network on Law and Ageing, called for Parliamentary reform on the issue of elder abuse in the community setting. This reform needs to be extended to the aged care sector as well to circumvent the lack of prosecutions and to act as a deterrent to future abusers.
In the meantime, we need to ask why this keeps happening. There are a number of possible reasons. It may be that residential aged care facilities have traditionally been dominated by the biomedical model, which emphasises "efficiency, consistency and hierarchical decision making" over and above the needs of individuals. Quality of life and care for residents can be compromised under such a model and, further, individuals can become lost in a system that prioritises routines over relationships.
Culture change models of aged care advocate the deinstitutionalisation of facilities beginning with smaller, self-contained structures of 10 to 15 people in clusters of one to 24 homes, consisting of private rooms and bathrooms, with central living areas and communal kitchens. All residents share meals at a common table and members, friends and staff join in. Person-centred care is prioritised and staff roles are revised to minimise rotating staff and to incorporate such tasks as meal preparation as well as medication and care needs. Care plans are written up in the voice of the resident and they "choose" their daily routines.
Such models have been shown to increase resident satisfaction and interaction, improve relationships among staff and residents and to confer psychosocial benefits, such as resident reductions in boredom, loneliness, helplessness and depression with consequent improvements in staff job satisfaction, work conditions and ability to meet the needs of residents with dignity and respect. These homes have also been shown to achieve higher rates of occupancy and higher profits than traditional facilities.
Organisational changes in residential aged care facilities has been occurring in Australia, albeit slowly, but requires changes in attitudes and behaviour not just processes and procedures. However, the issue is – and will always be – the fundamental disconnect between what facilities represent for those who work there and what they represent for those who live there. To all intents and purposes, facilities are "home" for those who reside in them. They are not temporary or transitional facilities. They are where older people who can no longer care for themselves go to live and be cared for. For the people who are employed there though, facilities represent workplaces which, of necessity, are governed by regulations, including appropriate work hours and a demarcation between what is inherently professional versus personal behaviour.
How then do we ensure 'real' choice is given to residents to ensure their autonomy and control over their new limited environments? The rhetoric of choice is severely limited and in fact any choices 'given' to aged care residents are constrained by occupational health and safety concerns and a tendency for managements to be risk adverse, as well as staff availability, rosters and so on. However, new models of care, particularly those that encompass using Montessori methods for people living with dementia, have recently shown some real gains in effecting not only organisational change, but changes to staffing roles and behaviour, as well as positive outcomes for residents and their families.
Increasing staff job satisfaction and providing opportunities to foster dignity and respect towards residents, such as those illustrated above, provide a starting point to help minimise the prevalence of elder abuse in residential aged care. The recently announced Senate inquiry into the future of the aged care workforce will help provide a focus, as the inquiry will look at issues such as remuneration, working environments, staffing ratios, education and training, skills development and career paths, amongst others.
Nonetheless, if culture change in residential aged care is to be effective, the changes must be endorsed from the top down as well as the bottom up.
Just like violence against women and children, elder abuse thrives in a culture of lack of respect. We need to see a culture and model of care in which older people are valued and respected, especially when they are nearing the end of their lives and relying on others for their care.
Sue Malta is a research fellow and stream leader and Briony Dow is executive director at the National Ageing Research Institute.