Shane Neaves, the CEO of aged care provider Peninsula Villages in Umina, NSW, tells Natasha Egan about the challenges and opportunities facing his organisation and leadership in the sector.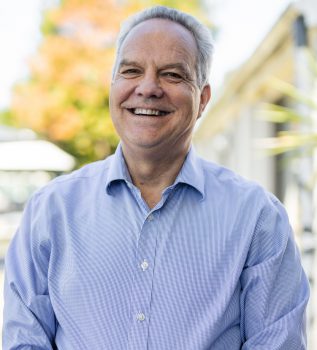 I have been working within the healthcare sector for 35 years. My experience includes public and private acute care, aged care and community care. I moved into aged care as CEO for Peninsula Village in 2010 and worked there for three years.
I then moved to Victoria and worked with Epworth Healthcare and Samarinda Aged Services before the board of Peninsula Villages asked if I would take back the CEO role. I have been back since 2015 and live at the village Monday to Friday and commute back to Victoria every weekend.
What would you most like to achieve as CEO this year?
Peninsula Villages is currently developing its new 114-bed ageing-in-place facility and undertaking minor upgrade works to common areas. By the end of 2019, I hope we have achieved a great first year of the building project that stays on budget and on time.
I'd also like to see all minor upgrade works at the village completed so it means an enjoyable summer season in our wonderful gardens.
In terms of care, we would love to have successfully rolled out our new consumer directed model of care across the whole organisation. We are currently in trial phases and it has been hugely positive to date.
Of course, a successful visit and outcome from the Aged Care Quality and Safety Commission would be important yet most of all happy staff, residents and families.
What are the big opportunities for your organisation and the sector?
I consider the biggest opportunities to be the handling of timeframes around the government's roll out of consumer directed care in residential facilities and care compliance. We commenced our CDC trial at Peninsula Villages before the official commencement and are already ahead in terms of adapting programs and training to meet the new standards.
Offering a model of care around independence and client input is a huge opportunity for our sector.
What are the top challenges facing your organisation?
We feel that one of the biggest challenges is the public perception and constant negativity in the media about aged care. People only tend to hear the terrible stories, which is putting massive pressure on the industry in terms of reputation.
With this and the royal commission we are constantly faced with having to change public perception and educate families and residents that these stories and cases are unique and not representative of the sector as a whole.
We are dealing with this through regular communication with our residents, staff and families. It can be really tough to constantly motivate our team and hire new staff when the media and public reputation of aged care is so poor.
We are also working with our marketing and public relations team to focus on good news stories and positive profiles about our organisation. Whether it is about our residents, our team members, winning awards or helping others in our community, we are working toward releasing a good story every month and supporting this with communication across our social media and website to prospective residents and families.
What keeps you awake at night?
The future of aged care and maybe improving my backhand volley on the tennis court.
How do you deal with stress and a heavy workload?
Definitely by keeping active. I love to play tennis and try and get out on the court as much as possible. I also enjoy a good glass of red and keeping a sense of humour.
How do you deal with stress and support your executive team?
Peninsula Villages has recently introduced a wellbeing program for staff that has been hugely positive. Working with our risk and compliance manager, we have developed a program that includes group personal training sessions, a Fitbit challenge, free breast screens, a quit smoking hydrotherapy program and providing fresh fruit to all staff.
The new initiative has already seen an improvement with the overall wellbeing for employees. In its first six weeks, the program has seen 52 people join the group personal training sessions and the July Fitbit challenge included 46 participants across nine teams.
Separate to team motivation and boosting morale, I believe it is also about listening to staff's issues and reinforcing that we are providing great care and respect for our clients. We also have a dedicated learning and development team that support our team with all their certification and on the job education to ensure we can keep them motivated to develop in their roles.
What's the best advice you've received that has helped as CEO?
Listen, be fair but firm and always communicate.
What qualities make a standout aged care leader?
Commitment to your care and service delivery, as well as managing client expectations.
This article appears in the current edition of Australian Ageing Agenda magazine (July-August).
Subscribe to Australian Ageing Agenda magazine and sign up to the AAA newsletter