Teaching hospitals are accepted as a critical part of the health service landscape, but teaching aged care services have failed to become core to Australia's aged care system due to a lack of political will, writes Dr Kate Barnett.
The Teaching Nursing Home (TNH) model and its Australian application, especially through the Teaching Research Aged Care Services (TRACS) Program, can play a key role in addressing the workforce and care quality issues now being examined by the Royal Commission into Aged Care Quality and Safety.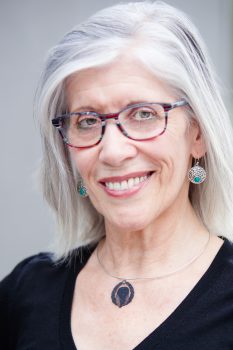 Teaching hospitals and teaching aged care services were developed to enhance quality of care by building future workforce capacity through effective student clinical education. They are based on partnerships with universities that support student clinical education and the undertaking of research.
The provision of quality aged care is a goal that has become increasingly important with the growing numbers of people living to much older ages than ever before. In Australia the related drivers are the need to grow our aged care workforce to meet this demand and to ensure that our future health workforce has the opportunity to learn about the care of older people with chronic and complex care needs.
The second goal is difficult to achieve in an acute care setting because of the type of conditions being treated and the shorter lengths of stay relative to residential aged care, yet this is the location for the majority of health sciences students' clinical education.
Aged care environments offer the opportunity to work with older people over an extended period of time and in a setting designed to respond to the complexities of chronic illness.
Unfortunately, current funding models do not support a teaching role for aged care providers. For example, there are no resources for:
supervisor training
backfill to cover supervision time
teaching infrastructure such as dedicated student space or access to computers and Wi-Fi
clinical coordinators to structure and deliver a learning program
placement coordination and negotiation with education providers.
The result is that for many students a placement in aged care can mean shadowing staff without the benefit of a meaningful learning experience.
A proven success
In Australia, the TNH model received its most significant boost when the former Labor Australian Government funded the TRACS program from mid-2012 to mid-2015. The program was a natural partner for the Government's Living Longer Living Better reform package.
Informed by a scoping study, the Australian Government implemented the TRACS program with three-year funding totalling $8,161,027 allocated across 16 TRACS partnerships.
The national evaluation concluded that because this had brought a range of positive returns, as well as significant in-kind resources from partners, this funding should be regarded as an investment rather than simply a cost.
Many projects were able to leverage from other aged care and health workforce funding, for example the Increased Clinical Training Capacity program and Health Workforce Australia, to make their funding stretch further than it would have otherwise.
Unfortunately, funding for these and the TRACS program was discontinued leaving a substantial vacuum in Australian aged care workforce development.
The national evaluation of the program found that the early impact of the TRACS investment was positive for most of the aged care organisations involved, their workforce, participating students and their consumers.
Significant unmet need for ongoing workforce education opportunities offered by TRACS projects was evident, with the term "hungry for it" being used repeatedly by different stakeholders to describe this response. Workforce education outputs from TRACS projects were substantial. At least 6,737 workforce members participated.
It was not merely the provision of education opportunities that was important but the way these were structured and delivered. Content of the best received sessions was designed to reflect specific clinical care learning needs and was delivered in an ongoing series rather than as one-off sessions.
Student clinical education provided by TRACS projects was extremely well received by students and project partners. Nearly all students reported that their understanding and knowledge of older people and care-related skills increased as a result of their TRACS placement and provided positive feedback about the legitimate role of aged care organisations as education providers.
Placements were provided for a total of 4,232 students. TRACS funding also enabled an increase in quality of clinical education by resourcing the design of well thought out programs of learning, the appointment of clinical educators, mentors and supervisors, and the piloting of innovative approaches to student education in aged care.
The findings of the national survey of students were extremely positive. Very high proportions of the sample assessed their clinical placement experiences in TRACS projects as having addressed key performance indicators relating to preparation, support, supervision, interactions with residents and with aged care staff, and involvement in evaluation of the placement. They also positively rated outcomes achieved from their placement.
Overall, most participants said the experience made a discernible impact on their knowledge, skills, understanding of the needs of older people and of their care, and on their understanding of the aged care field.
The TRACS or TNH model is selective as occurs with teaching hospitals. However, the original US model, the northern European and Canadian applications of the model envisage these teaching centres as hubs for quality-promoting service networks drawing on their expertise.
The national evaluation of TRACS supported this approach and recommended that a "hub and spoke" strategy be applied to build communities of practice across Australia.
To date, this direction has not been adopted.
Dr Kate Barnett is managing director of Stand Out Report. She led the 2016 national evaluation of the TRACS Program and was lead author of its final report.
Related coverage: Aged care provider peaks give evidence at royal commission
To stay up to date on the latest about the Royal Commission into Aged Care and Quality go to our special coverage. We will also be issuing regular Royal Commission Roundup reports which you'll receive in addition to your weekly e-newsletters.
Subscribe to Australian Ageing Agenda magazine and sign up to the AAA newsletter
Subscribe to Community Care Review