It is imperative that aged care providers don't lose sight of the goal of providing the highest standard of care possible, writes Lee Carissa.
It is no secret that the last few years have been a challenging time for the aged care sector. The Royal Commission into Aged Care Quality and Safety – coupled with the impacts of the pandemic on our ageing population – have heightened concerns for our senior citizens, one of the most vulnerable groups in our community.
These recent events have played an important role in encouraging many – including those in the aged care sector – to reassess what wellbeing looks like for older Australians, especially following an extended period where the elderly have been geographically isolated from their loved ones due to public health restrictions.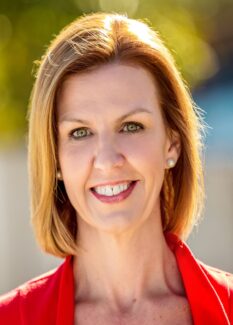 The trust families place in aged care providers to look after their loved ones is significant. As such, it is essential that all service providers strive to deliver the highest quality of care for our seniors.
This has never been more evident than in recent years when people have been largely unable to visit relatives and friends in residential aged care, instead relying upon their chosen provider to not only physically care for their residents, but to provide vital emotional support during a time of greater isolation and anxiety.
At Cranbrook Care we have been fully supportive of the royal commission and other regulatory initiatives designed to enhance the lives of older Australians in care in our community. However, it is also important to acknowledge the tireless endeavours of the many thousands of frontline aged care workers across the country, especially given additional challenges throughout the pandemic.
Our staff are at the coalface of the aged care industry and are genuinely dedicated to those who are in their care. It is this commitment to the health and wellbeing of residents that gives families with those in aged care comfort in knowing that they have made the right choice for their loved ones – especially for those who may have struggled with the decision to transition from ageing at home to an aged care environment.
Unfortunately, recent events and negative publicity have sometimes overshadowed the range of benefits which accompany the move into aged care for most residents and their families.
Some may transition into aged care to access much-needed specialised care services, or to help manage chronic impairments which make it difficult to live independently. There are also a number of mature Australians who make the choice to improve their quality of life, whether they're living with dementia, struggling with decreased mobility or finding the upkeep of the home or garden overwhelming, if not impossible.
Many aged care providers have robust measures in place to ensure the safety and security of the residents in their care. In addition, providers are able to offer a level of socialisation and mental and physical stimulation that is usually inaccessible to older Australians still living at home, often in isolation. From access to lifestyle programs and extensive onsite amenities to nutritional meals, regular exercise classes and diverse social activities, for many, aged care offers easy access to services which enhance their quality of life.
For families of those living in a high-quality aged care setting, it's comforting knowing their loved one is enjoying the personalised attention and expert care often not achievable when an elderly family member is living at home.
While rewarding, day-to-day caregiving can also be demanding, stressful and lead to carer fatigue, even for friends and family with the best of intentions. This is among the reasons that families are increasingly looking to the aged care sector to provide professional, secure, constant care, as well as much-needed social interaction for their ageing loved ones.
But there are challenges ahead. The Federal Government's most recent Intergenerational Report indicated that a smaller economy will be tasked with managing the burden of a rapidly ageing population. The report showed that aged care spending is projected to nearly double as a share of the economy by 2060-61. This should provide motivation for us to start addressing ageing population issues now – such as the ongoing need for beds in quality aged care settings to meet, not just current, but future demand.
Despite some issues facing the industry, it's imperative we don't lose sight of what we're here to achieve: providing the highest possible standard of care for mature Australians. From recruiting and training exceptional staff to offering premium quality accommodation options and innovative programs to boost the social and emotional wellbeing of our residents, we must continue to rise to the challenge for the benefit of the many older Australians, and their loved ones, for whom aged care is the best choice.
Lee Carissa is CEO of Cranbrook Care, a provider of aged care and retirement residences
Comment on the story below. Follow Australian Ageing Agenda on Facebook, Twitter and LinkedIn, sign up to our twice-weekly newsletter and subscribe to AAA magazine for the complete aged care picture.