The Humans of Aged Care initiative will tell the inspiring stories about the sector that we all need to hear, writes Pat Sparrow.
As aged care professionals we are fortunate to work in an industry we care about deeply and one that contributes so much that is positive and worthwhile, both to older Australians and the community as a whole.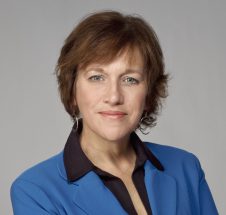 As the peak body representing not-for-profit aged care providers we are acutely aware of the need to bring balance to the current public discussion around aged care and the quality of aged care services.
The dominant portrayal of our industry in the current environment is largely negative. All of us who work in aged care have been dismayed at the lack of appetite to represent the good along with the bad.
Stories like those on Four Corners this September showed horrific examples of abuse and neglect that need to be confronted honestly and worked through to understand how to mitigate against them in future. There is no excuse for poor or neglectful care causing harm or distress to any individual and their family.
It's also important the community is aware these terrible cases are not the majority of experiences for the more than 1 million older Australians and their families who receive aged care services.
There are many thousands of people involved with aged care who provide care in the way the community expects – and in a way that may be a surprise to those who only see the negative stories portrayed in the media.
There are thousands of committed professionals, extraordinary individuals and stories of genuine good in aged care. These stories may be from personal carers, volunteers, cleaners, cooks, clinical staff, or family members. They come from individuals cared for in their own homes, as well as in residential care.
These are individuals who work with passion and dedication to improve the lives of older Australians every day ­­– the ones the community don't see or know about.
Positive experiences of aged care are everywhere but are not often visible.
We have launched the storytelling platform Humans of Aged Care today to make these experiences and stories visible.
A 'human' of aged care can be anyone delivering care as a care worker or anyone that works in an aged care facility, an unpaid carer or volunteer, or any individual receiving care and their family members who are passionate about ensuring their loved ones continue to live happy fulfilled lives.
I encourage you to nominate an individual you would like to see recognised and have their story told.
Our hope is that by telling these stories we will help put some balance back into the public portrayal of our industry. It's important that the community knows about the good aged care delivered, and the many wonderful aged care workers who turn up day after day to care for our older people.
Their stories deserve to be told.
Click here to visit Humans of Aged Care.
Pat Sparrow is CEO of Aged & Community Services Australia.
Comment below to have your say on this story
Subscribe to Australian Ageing Agenda magazine and sign up to the AAA newsletter