It's time for government action to implement the Australian Law Reform Commission's recommendations for tackling elder abuse, writes Geoff Rowe.
The Australian Law Reform Commission's report on elder abuse, released by Attorney-General George Brandis last Friday, tabled some much needed recommendations for tackling elder abuse.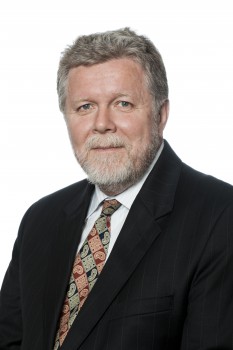 While welcome, the report's identification of the key issues at play by no means resolves the matter.
The hard part is deciding what comes next; the implementation and long-term action needed to ensure we tackle this problem head-on and with collective action.
Instead of further inquiries and discussions I want to see consultative and collective action from both state and federal governments to ensure the 43 recommendations provided by the ALRC are implemented, as needed.
And that action needs to be bipartisan.
I want to see a visible decline in reported cases of elder abuse as a direct result of a multi-jurisdiction approach to prevention.
I want to ensure we provide the right support and services to the people who bravely shared their experiences in the hope of spurring action on this issue.
Many people courageously voiced their experiences of abuse as part of the inquiry. We asked people to be open, honest and candid in their submissions so we could understand the intricacies, spectrum and extent of the abuse people face.
We cannot, as advocates, politicians, aged care workers, and sons and daughters urge people to speak their truth and then turn a blind eye after hearing of their suffering.
Less talking, more doing
Several inquiries in the past have shone a light on the injustices people experience, with no direct action.
While there is a place for working committees and advisory panels, this issue is too important to let it slip into the shadows of government bureaucracy and indecision.
I urge our governments – both state and federal – to implement the ALRC's recommendations to demonstrate we are listening and responding to the needs of older people.
I commend their decision to open an inquiry, but the real impact will come when the government invests in ensuring the recommendations are fulfilled.
Geoff Rowe is chief executive officer of Aged and Disability Advocacy Australia (ADA Australia).
Related AAA coverage: Elder abuse report 'an important milestone' say groups
Comment below to have your say on this story
Send us your news and tip-offs to editorial@australianageingagenda.com.au 
Subscribe to Australian Ageing Agenda magazine and sign up to the AAA newsletter