Implementing person-centred care for residents with dementia needs an effective organisational strategy, writes Michelle Harris-Allsop. 
I would like to thank Wayne Belcher and his team at Braemar Presbyterian Care for the recent spirited discussion around the barriers that exist to the culture and implementation of person-centred care and his leadership in changing this culture.
From my perspective, as a specialist dementia consultant overseeing the delivery of care for people with dementia across a large aged care organisation, there are a number of practical barriers to be overcome in order to move person-centred care from rhetoric to practice.
A crucial component missing from the implementation of person-centred care for people with dementia is dedicated dementia care specialists out on the floor.
For me, person-centred care is care that embraces the resident and their families as the centre of all decisions and care provided. Person-centred care considers residents living with dementia as individuals including their desires, values, family situations, customs, social situations, spirituality and lifestyle.
Whilst many nursing staff are highly skilled in the area of dementia care, adjusting the structure of a care team to include a designated dementia carer within the care team is helping Braemar to provide practical leadership, mentoring and support for all staff.
These dementia champions are nursing staff, allied health professionals and carers, and they provide a go-to person for dementia-care related queries within the memory support units at Braemar Cooinda, Braemar Village and Braemar House residential facilities.
I meet with the team providing direction regarding complex situations every month and as situations arise to problem solve together issues related to clients with unmet needs or whose wellbeing is impacted.
The dementia champion provides a clinical escalation option for complex client concerns, and offers a more centralised approach to accessing external specialist consultants and service providers such as Dementia Training Australia, Bethesda Palliative Care Team and Fremantle Older Adult Mental Health.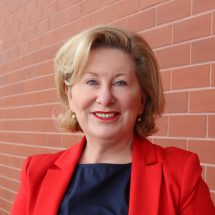 Braemar is striving to be a quality dementia care provider. Effective, evidence-based care needs are directed by robust strategies, and supported by organisational culture, policy and guidelines.
This organisation is developing effective solutions to increase the extent to which person-centred dementia care is delivered and integrated across all services.
Changing the culture of dementia care and translating the ideals of person-centred care into practice, is a significant move forward. This change requires passionate and enthusiastic leadership along with an informed and capable workforce.
This plan outlines a path towards establishing changes in practice to provide a service that values people whose cognition is different because of dementia. It is a path to:
person-centred care
enablement and engagement
building partnerships
embracing innovation and technology
building a comprehensive education program internally and externally
supporting and developing the workforce
communicating effectively
ensuring that the people living with dementia have meaningful lives
ensuring residents die well when this time comes and that the families are supported.
Nationally, shifts are beginning to change our perception of people who live with dementia. With the new aged care quality standards, our consumers are no longer passive recipients of our care but rather active participants that make choices, accept and reject services and manage their own care.
The resident and family are a partner in ensuring care delivery is improved, efficient and cost effective. Consumer engagement is a key strategy to providing quality person-centred care and public engagement is an important component of the person-centred dementia approach.
Changing people's ideas about dementia is not easy and many of our families and staff struggle with this concept. However, via coaching and support we can provide reasons behind the changes that evolve when a person has dementia or any distressing behaviour.
Coaching provides strategies on how to respond to the person who has dementia, which can be very positive and allow communication between the person and their family and staff to grow into a positive relationship.
When we move into accepting the changes in a person who lives with dementia and any behaviour – because the behaviours may not stop despite many interventions – how we react can make it easier.
Michelle Harris-Allsop is a dementia consultant at Care Partnerships Australia, which is contracted to Braemar Presbyterian Care to support its dementia care vision. 
A longer version of this article first appeared in Australian Ageing Agenda magazine (September-October 2019).
Subscribe to Australian Ageing Agenda magazine and sign up to the AAA newsletter