Achieving a system where aged care services can employ more and better paid and trained staff to lift the overall standard of care needs both courage and commitment from everyone involved, writes Claerwen Little.
Caring for another human being is one of the most important things we can do. As we celebrate Aged Care Employee Day, we acknowledge the incredible work of every team member involved in the care of 1.3 million older Australians receiving home care or residential care services.
This year's theme Thanks for Caring celebrates more than 360,000 people employed in the aged care sector taking care of our parents, grandparents and loved ones every day.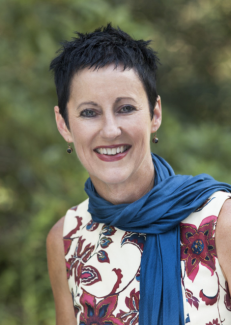 Whether you're a care worker, nurse, driver, administration officer or part of the hospitality team, you and the work you do is incredibly important.
During the past 18 months aged care workers have been on the frontlines of the pandemic, working with those most vulnerable to COVID-19.
Care work is hard work. It is physical work. It is emotional work. And it's because of this work that our older loved ones can live the life they deserve.
This work is still undervalued, and it is done – like the role of unpaid caring – predominantly by women.
The aged care workforce is predominantly female – a staggering 87 per cent in residential care and 89 per cent in home care – according to the Australian Institute of Health and Welfare.
Australia's aged care system is in difficulty and long overdue for reform. Increasingly, older Australians face the prospect of being unable to access the care they need when they need it.
This country deserves a better aged care system. A system where services can employ more, better paid and trained staff so that the overall standard of care increases.
To achieve this we need both courage and commitment from everyone involved in aged care. From providers and services through to regulators and policy makers. We require a shift in the system that is about enablement and fairness.
Critically, we require a shift in the way that older people are perceived.
To genuinely achieve change we must not only trust the expertise of the staff in the aged care sector, but also embrace the willingness, dedication, and capacity to understand and respond to the needs of communities.
Our aged care workforce is the very core of this expertise and they deserve our trust and gratitude.
The aged care royal commission has laid out an ambitious and urgent pathway to reform.
The Federal Government has responded with record investment in the May Budget.
But we still have a long way to go and we cannot afford to wait. We owe it to our loved ones and the incredible staff who care for them.
So, to all our aged care workers across the country, thank you for caring. Thank you for bringing joy and dignity to the lives of so many, not just today, but every day.
Aged Care Employee Day is this Saturday 7 August.
Claerwen Little is the National Director of UnitingCare Australia and Chairperson of the Australian Aged Care Collaboration.
Comment on the story below. Follow Australian Ageing Agenda on Facebook, Twitter and LinkedIn, sign up to our twice-weekly newsletter and subscribe to AAA magazine for the complete aged care picture.