Consumer directed care is about more than choosing what time to have breakfast or electing to have a glass of wine with dinner, writes Professor Marita McCabe.
With the theme of this Sunday's International Day of Older Person focusing on the pathways that support full and effective participation in old age, in accordance with older persons' basic rights, needs and preferences, it is yet another reminder about the improvements that still need to be made in Australia's aged care sector.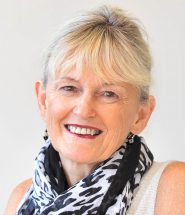 The industry has been slow to implement consumer directed care (CDC) and to train staff with the skills that enable a greater level of care for our vulnerable older citizens.
Despite the number of aged care complaints climbing, and horrific stories about the treatment of elderly Australians in aged care facilities continuing to come to light, we live in the age where residents and their families are looking for best-practice care that is bespoke and built around individuals' needs and values, not a one-size-fits-all approach.
While little things like choosing what time to have breakfast, or electing to have a glass of wine with dinner, are quick and easy changes that can improve the day-to-day details of residents' lives, the crux of CDC is much more than that.
If we are going to tackle the issues plaguing the sector, the government and industry need to shift focus back to CDC and make it a priority. CDC requires a deeper, cultural shift in aged care facilities. It requires staff at all levels to rethink existing policies and procedures so staff who are working with residents feel empowered to care for their physical, emotional and mental health needs.
Communication is at the centre of CDC. Conversations between residents and staff facilitate a better understanding of the needs of residents, which ensures that their care needs are met. The types of neglect and devastating physical illnesses of residents recently reported in the press do not occur where residents have a voice and there is a good process of communication between staff and residents.
In good news for residential aged care facilities, our research shows implementing CDC can be cost effective and doesn't require additional staff resources. Rather, staff training and empowerment, as well as change in the way the organisation functions, will lead to a change in the mindset of staff and residents.
By investing in staff and empowering the care providers working on the ground, aged care facilities will be able to offer a superior level of service, and remain competitive and profitable.
It is paramount that major decision makers reorientate their thinking towards the delivery of aged care. Consultation and buy in from Government, health departments, and industry are critical to making this strategy work.
Australia is striving towards a residential aged care system that is centred on the consumer, but without collaboration and a Government mandate that prioritises the care of our older citizens, our country will not be adequately equipped to cater to our ageing population.
Professor Marita McCabe is director of the Institute for Health and Ageing at Australian Catholic University.
Comment below to have your say on this story
Send us your news and tip-offs to editorial@australianageingagenda.com.au 
Subscribe to Australian Ageing Agenda magazine and sign up to the AAA newsletter