We can start responding to the royal commission recommendations before we see the colour of the government's money, writes Sandra Hills.
It has been 25 days since the much awaited release of the 148 recommendations of the Royal Commission into Aged Care Quality and Safety.
We have heard opinions from many regarding inclusions and exclusions, priorities and what should happen now. The Federal Government has made a preliminary response including providing funding to reduce Home Care Package waiting lists, creating an additional workforce and increasing the number of quality and safety audits.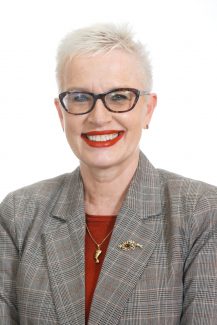 The dilemma now for providers is when to mobilise as we are still awaiting the release of the Federal Budget, which will likely be delivered on 11 May, and the end of May when we will have a better vision of the Government's implementation plan.
For me, the path ahead is clear if the choice is to wait or go. I am leading my organisation to mobilise now; in fact we commenced some time ago.
Sure, it is true that we do not have all the information we need regarding of the Government's priorities, including most importantly, what funding support will be provided. But when have you ever had all your ducks lined up before you made a decision?
I have moved on from the commentary of transformational or incremental change, or whether there will there be a five-year or 10-year road map. My focus is on strengthening the foundations of the organisation now to be able to respond effectively.
It is true that we do not know what we need to do and by when. So you need to look at the key themes of the royal commission report:
quality
workforce
governance
services
funding and finance.
And you need to honestly review your organisation's performance in these areas. The gaps should be obvious and these are the areas you should be focusing on, right?
Sounds easy, but the challenge is what resources do you have or want to invest in to undertake these tasks if you have limited capacity, including funding from your operational budget. You will no doubt need to dip into your already depleted balance sheet? How much do we invest now for the future state?
I am thankful to a number of consultants who have provided thought leadership to aged care providers on how we can be preparing now. PwC has provided executives with five questions they should consider as they prepare to respond to the commission's final report covering strategy, operations and finance, infrastructure and capital, people, and care recipients.
PwC's recent paper Opportunities for a new aged care system identified the following key elements they believe will drive provider transformation:
Develop a dynamic strategy
Put people, experience and outcomes at the heart of aged care
Equip your team for care, collaboration and change
Align operations and finance the new system and
Optimise your environment.
KPMG has also produced a number of thought provoking papers. In The role of leadership in transforming aged care they conclude that our focus should be on relationships and we should start with leaders, focus on sector-wide purpose, re-imagine the workforce and invest in action now and for the future.
What will my approach be? Firstly, at Benetas we are well advanced in reviewing our performance and identifying gaps against the critical recommendations in each key cluster. We now need to develop a prioritised work plan to address any shortfalls. This is a significant task and requires investment, financial and otherwise.
Secondly, I'll be making sure I have the leadership team on board who have the skills, energy, commitment and leadership to carry the organisation forward. This is essential and may need further investment.
Thirdly, I'll be looking at opportunities to re-think our staffing models across the business when vacancies occur.
Fourthly I believe regularly reviewing the organisation's strategic actions is a must. We did this at the commencement and during the pandemic to ensure our priorities remained relevant and doable. It can be tough but you need to have a process for being open to external opportunities that may come your way as well as internal projects. However you cannot do it all.
Finally, a compelling vision for the future of the broader aged care environment within the context of the Australian community does not cost anything but needs strong leadership from the front.
I see my responsibility as providing this vision and working with my leadership team to develop a persuasive case to our board for the resources to strengthen our foundations and ultimately our response to the royal commission report. An advance if you like, ahead of additional government funding.
I acknowledge that for some this may seem a risky approach, with some providers having accessed funds from their balance sheet over the past year. However, I believe the additional investment now will pave the way for the changes afoot and provide us with the foundations to better adapt for the benefit of our organisation, our workforce and most importantly those we are here to support.
Wait or go is your choice. I am going.
Sandra Hills is chief executive officer of Victorian not-for-profit aged care provider Benetas
Comment on the story below. Follow Australian Ageing Agenda on Facebook, Twitter and LinkedIn, sign up to our twice-weekly newsletter and subscribe to AAA magazine for the complete aged care picture.