The Prime Minister has the opportunity to be remembered for fixing aged care, writes Sean Rooney.
For Scott Morrison, it's personal.
When the Prime Minister announced the Royal Commission into Aged Care Quality and Safety in September 2018, he noted that while most aged care workers and providers do a great job, we needed evidence there were no systemic problems in aged care.
Well, we got plenty of evidence to the contrary. While the royal commission confirmed reports of poor quality care, it found a raft of problems largely stemming from a failure of policy, regulation, quality assurance and resourcing.
The final report sheeted home responsibility for systemic problems to government bureaucracy and years of ad hoc funding cuts.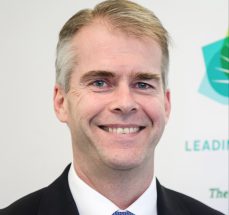 On the release of the final report in March, the Prime Minister said it was personal, as his own father had spent his final days in residential aged care.
It's also personal for the 1.3 million older Australians, and their relatives and loved ones, who receive the care and services provided by our aged care system.
Back in 2018, Mr Morrison said the royal commission would be the first step in re-establishing trust in our aged care system and instilling a national "culture of respect" for older Australians.
With so much invested (the royal commission cost nearly $92 million) in uncovering the problems and finding solutions, the stakes are too high for the Prime Minister not to maintain his personal investment in the outcome.
The royal commission heard many difficult stories – failures of management, of bureaucracy around quality and safety, a lack transparency, and a workforce under extreme pressure.
We heard that many of the people and institutions want to deliver the best possible care but are overwhelmed, underfunded or out of their depth.
Research produced by the royal commission found that Australia spends less than half of what comparable countries spend on aged care. In 2019-20, total expenditure on aged care in Australia was about $26 billion, or 1.2 per cent of GDP. Comparable countries spend 2.5 per cent, while Denmark and Sweden spend more than 4 per cent.
In 2019 the royal commission released a background paper that identified more than 20 separate reviews of our aged care system over the past two decades.
Not even one of those reports and their recommendations resulted in the level of change required. The royal commissioners noted systemic flaws in the system are a result of failures in policy, regulation and funding – all of which are the responsibility of government.
Can it get any more personal for the Prime Minister? Yes, it can.
When Mr Morrison was Treasurer, he took $1.2 billion from aged care in the 2016-17 budget. This contributed to the cumulative decline over time in aged care spending identified by the royal commission as totalling $9.8 billion in 2018-19.
It also can't get much more personal for the 1.3 million older Australians relying on the aged care system who are now looking to the Prime Minister to fix a system the Royal Commission describes as "unacceptable and unsustainable".
We know that governments have competing priorities when it comes to making decisions at Budget time but, as the royal commission found, these decisions by previous governments are at the heart of the systemic failures in our aged care system.
Unlike Medicare, Centrelink and the NDIS, funding is available for services based on need or entitlement, whereas aged care services are capped, meaning older Australians often have to wait to get the supports they need. Even then, they may only get part of what they require.
The final report identified a sector rife with systemic problems and set out 148 recommendations for the total overhaul our aged care system.
The major aged care provider peak bodies have combined as the Australian Aged Care Collaboration to call on the government to act quickly and adopt 15 priority areas from the final report covering: human rights, access and choice; workforce; transparency; and sustainability.
A report by the Grattan Institute found an additional $7 billion a year is required to implement the changes.
It's time for the Morrison Government to set out a detailed timetable of reform, as specified by the royal commission in its final report, to achieve a sustainable aged care system that treats older Australians with dignity and respect.
Never has there been a greater opportunity to show leadership on a national issue.
Major investment in aged care by increasing the workforce in home and residential care is a positive way to grow the economy, especially coming out of COVID-19.
Legacies from Prime Ministers last for generations. John Howard is being hailed, 25 years on, for his leadership in introducing tighter gun laws following the Port Arthur massacre.
The royal commission recommendations and what the government does with them present Scott Morrison with the opportunity to create his own legacy as Prime Minister and ensure the gratitude of millions of older Australians, their families and loved ones.
"I stopped the boats" was his catchcry as Immigration Minister, now it could be, "I fixed aged care."
Sean Rooney is CEO of aged care provider peak body Leading Age Services Australia and a representative of the Australian Aged Care Collaboration.
Comment below to have your say on this story. Subscribe to Australian Ageing Agenda magazine and sign up to the AAA newsletter