More than one in 10 residential aged care workers remain unvaccinated a week before the COVID-19 vaccine becomes mandatory, according to the latest government figures. 
As of 9 September, 89 per cent of reported aged care workers have received at least one dose of a COVID-19 vaccine, a spokesperson from the Department of Health told Australian Ageing Agenda.
The remaining 11 per cent have about a week to get a vaccine if they want to continue working in an aged care home beyond the 17 September deadline set by Federal Government in June.
To date, 330 residential aged care facilities report 100 per cent of staff are vaccinated and 1,272 facilities report 90 – 100 per cent are vaccinated. However, 44 facilities report less than 60 per cent of staff are vaccinated, the health department spokesperson said.
Aged care provider peak bodies Leading Age Services Australia and Aged and Community Services Australia joined forces in August to help boost vaccinations among aged care homes with low uptake or at risk of not meeting the deadline.
LASA CEO Sean Rooney said the rapid increase in COVID-19 vaccinations among aged care staff nationally as vaccine supplies become more readily available was encouraging.
"The number of aged care providers reporting more than 90 per cent and even 100 per cent first dose vaccinations grows each day," Mr Rooney told AAA.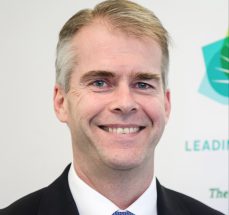 Mr Rooney said LASA was working with the government and unions to ensure mandatory vaccination requirements were met as efficiently, effectively and safely as possible.
"As the 17 September deadline approaches we continue to raise with the Department of Health and the Vaccine Taskforce some members' concerns, particularly regarding the potential issue of staff who might [not be vaccinated] by the deadline," he said.
"It is crucial that any service that does not have 100 per cent of their staff vaccinated by the deadline is supported to reach vaccination compliance as soon as possible, whilst maintaining service standards so their residents can continue to receive quality and safe care and that staff safety is guaranteed."
ACSA CEO Paul Sadler said the Federal Government is ultimately responsible for the program to vaccinate residential aged care workers and ACSA and LASA have been supporting that by promoting the range of options available to enable providers to support their staff.
"If our workers had received the jab in their place of work earlier this year, as was originally planned, the vaccination program would have been completed by now.
"It's promising to see an increase in available vaccines and places for aged care workers to be vaccinated, the distribution must prioritise them," Mr Sadler told AAA.
"ACSA is confident that we will get close to full vaccination by 17 September in the majority of residential care services. Providers are working very hard to meet the deadline and our wonderful staff are responding very positively," Mr Sadler said.  
Exemption reporting also mandatory
In addition to reporting COVID-19 staff vaccinations, residential aged care homes must also now report the number of workers with authorised exemptions.
The exemption reporting, which commenced on 7 September, will be used to determine where additional support is required to ensure every worker has been offered a COVID-19 vaccine by 17 September and to obtain an accurate picture of the level of vaccination coverage in the facility.
Proof of exemption from a COVID-19 vaccination includes:
a permanent medical exemption authorised by a medical practitioner
a temporary medical exemption authorised by a medical practitioner
an authorised temporary exemption from a state or territory public health authority, due to the inability to access a COVID-19 vaccine
an authorised temporary exemption due to a critical workforce shortage, to maintain the provision of quality of care or to protect the health and safety of residents
Find out more about reporting exemptions.
Comment below to have your say on this story. Subscribe to Australian Ageing Agenda magazine and sign up to the AAA newsletter