The Federal Government has announced additional funding to help aged care facilities cover extra expenses during the coronavirus pandemic such as for staff and visitor screening.
The $205 million package provides a one-off payment of $900 per resident to metropolitan aged care facilities and $1,350 per resident to their regional counterparts.
Prime Minister Scott Morrison announced the funding package during a press conference on Friday.
"The Commonwealth will be putting an additional $205 million into the aged care sector as a one off payment to facilities all around the country to support them in the costs that they are incurring to deal with the COVID-19 crisis in their sector," Mr Morrison said at the press conference.
"This payment is designed to give them that financial support so they can put all those measures in place that will assist with the industry code implementation," he said.
Mr Morrison also announced the release of draft visitor guidelines designed to achieve a nationally consistent policy for people wanting to visit aged care residents during the coronavirus pandemic (read more here).
Minister for Aged Care Richard Colbeck said the funding would contribute towards the genuine extra costs providers are incurring as they manage the COVID-19 pandemic including the daily screening of staff and visitors entering facilities.
"That takes them time," Mr Colbeck said.
"They've suffered additional costs in things like personal protective equipment because it's been so rare and prices have gone up.
The federal government has committed $850 million to date to support aged care to respond to coronavirus issues , including for a retention bonus for aged care workers and staff training (read more here and here).
Peaks welcome financial support
Provider peaks Leading Age Services Australia, Aged and Community Services Australia and the Aged Care Guild welcomed the funding to cover the extra costs including to pay for additional staff and infection control equipment and measures.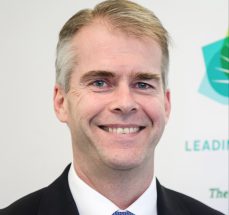 LASA chief executive officer Sean Rooney said the additional funding would help residential aged care providers manage the virus.
"This funding will help us keep up the fight against this virus, with the sector having already outlaid many millions of dollars for additional staffing, protection measures and technology to maintain connections between residents and their loved ones," Mr Rooney told Australian Ageing Agenda.
"Because residential care was already suffering extensive financial hardship, we are continuing our work with the government to ensure the industry is sustainable and can maintain quality care and protection," he said.
ACSA CEO Patricia Sparrow also said the $205 million would help offset the additional costs providers are experiencing with personal protective equipment and implementing first-class infection control measures.
"ACSA looks forward to speaking further with the government to ensure aged care providers and the older Australians we care for get the necessary investment to maintain public safety throughout the duration of the COVID-19 crisis," she said.
Aged Care Guild acting CEO Nicholas Brown said the funding would help providers continue to protect aged care residents and workers.
"This announcement is an acknowledgment of the tireless work of the more than 360,000 aged care workers on the ground during this pandemic," Mr Brown said.
Chief executive of consumer peak COTA Australia, Ian Yates also said the funding would help providers maintain safety.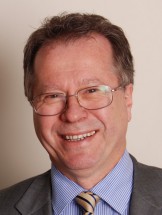 "The additional funding for residential aged care providers will help compensate for the costs of extra staff time, screening measures and hygiene control measures necessary during the COVID-19 outbreak," Mr Yates said.
"This will help providers maintain ongoing safety measures and hygiene standards, and ensure residents still receive a high level of personal care in face of current challenges, which will often involve increased staff time," he said.
Comment below to have your say on this story. Subscribe to Australian Ageing Agenda magazine and sign up to the AAA newsletter