More than 65 aged care facilities have had at least one confirmed case of COVID-19 since June, the quality and safety commissioner tells Australian Ageing Agenda.
The Victoria Government announced on Friday morning that five aged care residents died and five new homes recorded positive cases in the previous 24 hours.
More than 230 Victorian aged care residents have tested positive since 7 July and 17 residents have died, according to Federal Government data.
The COVID-19-positive residents live across 21 aged care homes, Minister for Health Greg Hunt said on Thursday.
But many more facilities have recently been linked to confirmed cases, Aged Care Quality and Safety Commissioner Janet Anderson said.
"Since June 2020 up to 23 July 2020, 66 residential aged care services in Victoria have had at least one confirmed COVID-19 case in a staff member or resident," Ms Anderson told AAA on Friday.
She said outbreak sites were being supported with clinical expertise and protective equipment.
"The Commonwealth and Victorian governments have jointly put in place arrangements to ensure the immediate availability of additional clinical expertise and care staff for outbreak sites, as well as urgent access to COVID-19 testing and supplies of personal protective equipment," she said.
The commission continues to work with the Commonwealth and Victorian health departments, infectious disease and clinical experts to monitor and support services experiencing COVID-19 outbreaks including St Basil's Homes for the Aged, Ms Anderson said.
The quality regulator and a replacement workforce stepped in on Wednesday at St Basil's Homes for the Aged in Faulkner, which is linked to 73 confirmed cases (read more here).
Ms Anderson said the commission was closely monitoring the situation in Victoria to provide support and ensure providers were continung to meet the quality standards.
"We are using the full range of our regulatory powers to ensure that providers meet their obligations with respect to the Aged Care Quality Standards, and implement all necessary steps to mitigate the risks of transmission of the virus consistent with the advice of health authorities."
Providers report gaps in support
Mr Hunt told a press conference on Thursday that current Commonwealth action included making available 400 surge workforce staff and five mobile testing teams to test aged care staff and residents.
"Wards have been opened within hospitals to ensure that there is the capacity to receive patients that test positive. Masks have been made available – 5 million masks for aged care facilities within Victoria.
However, on Friday afternoon aged care provider peak body Leading Age Services Australia said Victorian aged care services were still reporting gaps in government coronavirus supports, including PPE, staffing, transfers and testing.
LASA acting chief advocate Tim Hicks said despite recent positive announcements, there are major issues with the delivery of these measures and other important issues such as the transfer of COVID positive residents.
"Almost two weeks ago the Government promised millions of masks to aged care providers to help them keep their residents safe.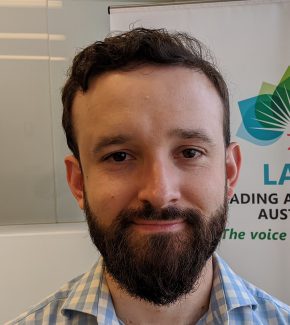 "Despite this many providers report being turned away because they do not have outbreaks, and even services with confirmed cases are reporting unacceptable delays in having the PPE they requested delivered," he said.
If the Commonwealth can't provide the required masks as committed, they need to fund providers to procure their own, Mr Hicks said.
Last weekend, the Australian and Victorian governments announced a raft of funded measures to support the aged care sector through COVID-19 including a program to minimise staff working at multiple facilities (read more here).
Providers are still waiting on the details of how they can financially support the limiting ofworkers to a single site as proposed, Mr Hicks said.
"The Government has promised support to deal with the financial cost of ensuring no workers is worse off, and filling any staffing gaps, but we have not yet seen any detail on what those measures will actually involve, causing immense confusion and distress among providers and staff.
"I know of one provider who has 38 shifts over a fortnight to fill – where are these staff going to come from," he said.
New outbreaks, cases reported
On Friday, Victoria reported cases linked to five new aged care facilities including Outlook Gardens in Dandenong North, BlueCross Riverlea in Avondale Heights, VMCH's St Bernadette's Aged Care Residence in Sunshine North, Fronditha Care in St Albans and Japara Yarra West in Yarraville.
Large aged care outbreaks with news cases reported on Friday include:
68 cases linked to Estia Health in Ardeer
37 cases linked to Arcare Aged Care in Craigieburn
35 cases linked to Estia Health in Heidelberg
44 cases linked to Allity's Glendale Aged care facility in Werribee
20 cases linked to Regis Aged Care in Brighton.
Comment below to have your say on this story. Subscribe to Australian Ageing Agenda magazine and sign up to the AAA newsletter