As the number of aged care residents in Victoria testing positive to coronavirus this month passes 500, aged care provider peaks are warning other states to prepare now to avoid a similar situation.
Provider peaks bodies Aged & Community Services Australia and Leading Age Services Australia say early hospitalisation, testing of aged care workers and preparation are among measures that could help aged care respond to outbreaks.
Victoria reported close to 900 active cases linked to more than 80 residential aged care homes on Thursday. That includes at least 456 active cases among residents, plus a further 74 deaths among residents in July, including 10 people reported on Thursday.
Another four aged care deaths were reported on Friday morning.
More than 200 aged care residents have been transferred to Victorian public and private hospitals. Active aged care outbreaks with the highest cumulative case numbers on Thursday are:
111 cases linked to St Basil's Homes for the Aged in Fawkner
94 cases linked to Estia Aged Care Facility in Ardeer
90 cases linked to Epping Gardens Aged Care in Epping
81 cases linked to Kirkbrae Presbyterian Homes in Kilsyth
67 cases linked to Estia Aged Care in Heidelberg
62 cases linked to Menarock Life Aged Care in Essendon
56 cases linked to Allity's Glendale Aged Care in Werribee
52 cases linked to BaptCare Wyndham Lodge in Weribee
49 cases linked to Outlook Gardens Aged Care in Dandenong North
42 cases linked to Arcare Aged Care in Craigieburn.
On Thursday afternoon, Aged & Community Services Australia CEO Patricia Sparrow called on the other states to hospitalise early cases of COVID-19-positive aged care residents to reduce the spread of infection within facilities.
"I am here today to issue a warning. Things in Victoria are difficult and I think that all states should make sure that they step in and take the first cases in a residential aged care facility to hospital.
"We need to use hospitalisation as a preventative measure not once things have got out of control in a facility to take everyone to hospital," Ms Sparrow told media in Melbourne.
In light of increasing community transmissions elsewhere, Ms Sparrow warned other states to ensure they coordinate preparations and responses with all of the bodies required to get it right.
"We have a Victorian response centre now that is working and operational but we need to make sure that is in place right now in other states as community transmission starts to increase."
Call for more testing
LASA general manager of policy and advocacy Tim Hicks said more widespread testing of staff including those who are non-symptomatic is another measure that should be investigated.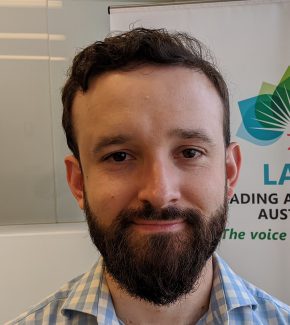 "It is particularly beneficial in the hotspots. But it is also probably beneficial at earlier stages of the outbreak that we might see in other states, where we still have testing capacity because the numbers of cases in the community aren't yet so high," Mr Hicks told Australian Ageing Agenda.
"There may be opportunities to do sentinel testing of the aged care workforce to help limit those risks," he said.
Clarity needed on single worksite measures
Mr Hicks also called for a clearer commitment from all governments around how to implement and escalate measures that support aged care workers to work at a single site and extending it to emerging hotspots.
He said aged care services around the country have been working on this issue since April and were able to start implementing the measure in Melbourne and the Mitchell Shire this week.
The Federal Government announced an initial eight weeks of funding from 27 July to support aged care workers in these Victorian hotspots to work at a single site without any loss of income.
"We are seeing closer and closer adherence to that objective. I am hopeful we will approach full compliance as the details of the Commonwealth assistance become available," Mr Hicks said.
The measures can't be implemented elsewhere until the Commonwealth extends that financial support so that no worker is worse off, he said. Clarity around the trigger for the measure will help providers plan for it in advance, Mr Hicks said.
"We wouldn't expect everyone in other states to be implementing that single site principle right now. Maybe in some of the hotspots it would be good to see some more movement there, and additional support from the Commonwealth to make that happen anywhere we are starting to see a hotspot," he said.
"We are still playing catch up here and it would be good to get ahead of it."
Hubs supports Vic single site measure
ACSA and LASA have established the Victorian Aged Care Support Hub and Hotline to provide specialist support and practical resources to minimise aged care staff movement and help stop the spread of COVID-19.
The hub provides employment and industrial relations support and clinical guidance, while streamlining provider cooperation to resolve workforce shortages, staff mobilisation and helping to resolve queries, challenges and anomalies.
The Hub is built on the Guiding Principles for residential aged care – keeping Victorian residents and workers safe. It aims to reduce the potential risk of workers unintentionally transmitting COVID-19 by working across multiple sites by:
supporting age care workers in Melbourne Metro and Mitchell Shire to work with a single residential aged care facility during this high-risk pandemic period
esnsuring workers are supported, paid their usual income, not disadvantaged and have choice over their place of employment.
The principles only apply to Melbourne Metro and Mitchell Shire, but may be adopted across the rest of Victoria, and other states and territories as needed.
The Victorian Aged Care Support Hub and hotline – 1800 491 793 – will be manned 8.30am – 5pm and focus on the Melbourne metropolitan area and the Mitchell Shire.
All residential aged care providers are encouraged to make contact, regardless of whether they are members of ACSA or LASA.
Access the guiding principles here.
Comment below to have your say on this story. Subscribe to Australian Ageing Agenda magazine and sign up to the AAA newsletter