As some providers celebrate a fully vaccinated residential aged care workforce, 2 per cent of workers remain unvaccinated four days after the COVID-19 jab became mandatory.
Aged care provider peak bodies Leading Age Services Australia and Aged and Community Services Australia want continued support to achieve full vaccination of both the residential and home care workers.
As of 21 September, 98 per cent of reported aged care workers have received at least one dose of a COVID-19 vaccine and 80 per cent of staff are fully vaccinated, according to the latest figures from the Department of Health.
It became compulsory for residential aged care workers to have a COVID-19 vaccine in order to continue working in an aged care home beyond 17 September.
New South Wales and Queensland aged care provider Whiddon and NSW provider Warrigal are among those who took to social media to celebrate 100 per cent staff vaccination.
ACSA is calling for additional measures from the Federal Government to achieve full and double-dosed vaccine coverage among residential and home care staff and support to increase the uptake of Rapid Antigen Testing.
ACSA CEO Paul Sadler said aged care facilities yet to achieve the mandatory first vaccination target must be supported to ensure all residents continue to receive the best possible care.
"The government must also make clear arrangements for getting the second dose of the COVID vaccine out to all residential care staff who require them and boosting vaccination rates among home care staff and older people living at home who may have issues accessing vaccines," Mr Sadler told Australian Ageing Agenda.
"Taking these steps will allow us to prepare safely to reopen aged care homes in lockdown areas to visiting by family and friends and outings for aged care residents," he said.
LASA CEO Sean Rooney said the sector will continue to work with government to achieve full vaccination of residential aged care staff and progress support to ensure home care workers get vaccinated as soon as possible.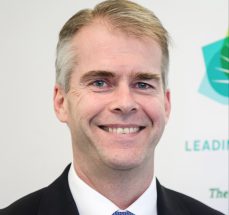 He said it was unclear how many staff have left the aged care workforce as a result of the mandatory vaccination.
"We are aware of anecdotal reports of departures directly associated with the public health orders but we do not know of any official count," Mr Rooney told AAA.
"Workforce pressures existed prior to COVID and prior to the issue of vaccinations. It is of concern that staff may be leaving when our focus is on building up a larger passionate, dedicated and skilled workforce," he said.
He said LASA looked forward to working with government to assist vaccinating home care staff, who should have been among those prioritised for a vaccination back in February.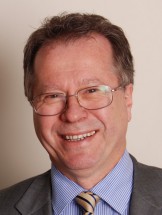 Consumer peak body COTA Australia chief executive Ian Yates also thanked aged care staff and the government for prioritising the health and safety of older Australians.
"COTA's early call back in May for aged care staff vaccination to be made mandatory was met with scepticism and resistance by many, but a strong government approach and close coordination with providers and consumer organisations has made it a reality.
"While there are still some providers that are lagging behind the national average, we know the government has robust processes in place to support and assist those aged care homes which haven't yet achieved close to 100 per cent staff vaccinations by the deadline," Mr Yates said in a statement.
LASA also took to social media to share providers that had achieved a 100 per cent vaccination among staff.
Have we missed an appointment? Send us the details and an image to [email protected]