Residential aged care workers have 10 weeks to get at least one dose of a COVID-19 vaccine to continue working in the sector, the Prime Minister has announced.
The news has been largely welcomed but provider and worker stakeholders have reiterated concerns over workers being unable to access a vaccine while provider reporting shows little change in vaccine uptake over the last week.
Prime Minister Scott Morrison and state and territory leaders held an emergency National Cabinet meeting on Monday to discuss the escalating COVID-19 outbreaks around the country and continue talks on the nation's vaccine strategy including mandating it for aged care staff.
Mr Morrison said National Cabinet this week agreed to make it compulsory for residential aged care workers to have a COVID-19 vaccine as a condition for working in aged care homes like already exists for the influenza vaccine.
Aged care workers will have until mid-September to get a first dose a under a partnership arrangement between the Commonwealth and states and territories like the current system for mandatory influenza vaccinations to work in aged care.
"For me, mid-September that's the latest we want to see it and we would like to see it progress… sooner than that. But of course, we will work with the sector to ensure this is done as effectively and as safely as possible," Mr Morrison said in a virtual press conference on Monday.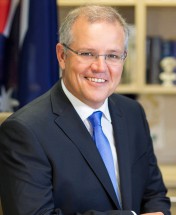 Mr Morrison also announced the Residential Aged Care COVID-19 Employee Vaccination Support Grant scheme to encourage providers to give staff paid-leave to get vaccinated.
Under the $11 million scheme, aged care homes can receive a flat fee of $80 per casual staff member per dose and up to $500 per site to facilitate off-site vaccinations.
The grant also provides one day of paid leave of $185 for casual staff without leave entitlements who become unwell after a vaccination. This is payable for up to a quarter of the provider's total number of casual staff.
"The Commonwealth will be backing up that decision for mandatory vaccination, not just by supporting the states and territories with compliance as a joint effort, but ensuring we're also supporting residential aged care facility providers with that additional financial support to get that job done," Mr Morrison said.
Further detail on the grant and compliance process for mandatory COVID-19 vaccinations is being prepared.
"The Australian Health Protection Principal Committee will be providing further advice to ensure there are no unintended consequences of the outcome of the introduction of mandatory COVID-19 vaccination for residential workers," a spokesperson for the Department of Health told Australian Ageing Agenda.
As at 29 June, more than 95 per cent of aged care providers have reported the vaccination status of 266,943 workers under the new mandatory reporting requirements, the spokesperson said.
Just a third of these workers have received a vaccination including 43,884 workers who are fully vaccinated with two doses (16 per cent) and 45,876 workers who have had a first dose only (17 per cent), the health department said.
The number of providers and workers reported has gone up since last week, but the proportion of workers who have received one and two doses has remained the same.
Mandatory vaccinations lawful
Employment rights legal centre JobWatch executive director Zana Bytheway said mandating vaccination in high-risk workplaces could be considered lawful and reasonable.
"Under occupational health and safety law, an employer is required to do whatever is reasonable and practicable to ensure workplace health and safety," Ms Bytheway said.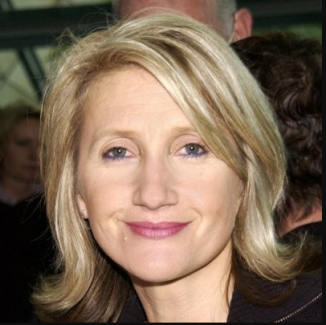 "However for it to be considered a reasonable direction, any out-of-pocket expenses or loss of income from complying with these directions should be covered by the employer," she said.
Ms Bytheway said medical exemptions may apply, but warns government orders and public health directives may prevent employers from making reasonable adjustments.
"It is likely that the government's mandatory vaccination order will… not allow for individual medical exemptions," she said.
"Any individual who genuinely cannot receive a vaccination because of a medical exemption should seek independent legal advice about their options."
Peaks welcome announcement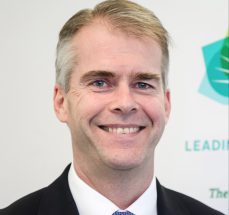 Leading Age Services Australia CEO Sean Rooney welcomed making COVID-19 vaccines mandatory in aged care but said questions remained unanswered.
"What exceptions will be in place for staff unable to be vaccinated? Will GPs, allied health professionals, volunteers and family members who regularly visit aged care homes and spend long periods of time with residents and staff be required to be vaccinated? What supports will be in place to prioritise staff vaccinations?" Mr Rooney said in a statement.
He said it was important to understand what supports will be in place for aged care homes left short staffed if some workers are unwilling or unable to be vaccinated.
Aged and Community Services Australia CEO Patricia Sparrow said mandating the vaccine was "the right decision" but said it wouldn't resolve accessibility issues.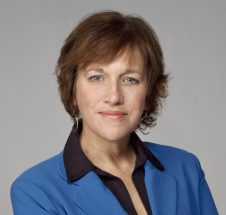 "The best way to improve vaccination rates is to make it as easy as possible for aged care workers, including through on-site workplace vaccination," Ms Sparrow said in a statement.
"Our workers were given priority as 1A and 1B at the beginning of the year, yet they are still waiting to be vaccinated," she said.
Unions raise access concerns
Union groups have also reiterated concerns about access to the vaccine.
United Workers Union aged care director Carolyn Smith said the announcement was a "political fix" rather than a "public health fix".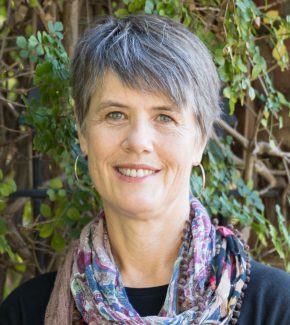 "This decision comes on the back of a complete failure of the Federal Government to fulfil its commitment to vaccinate aged care workers. The rollout of the vaccination to the aged care workforce has been absolutely bungled," Ms Smith told Australian Ageing Agenda.
"The government made no attempts whatsoever to reach aged care workers and are now giving them 10 weeks to be vaccinated or lose their jobs," Ms Smith said.
Ms Smith said she hoped the funding package adequately to support residential aged care staff to receive the vaccine.
"I hope they've put enough money aside that workers will get compensated for taking time off work because many aged care workers work two jobs. That is the reality of aged care," she said.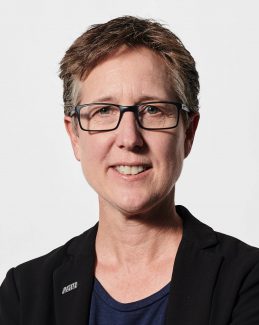 Australian Council of Trade Unions secretary Sally McManus called on the government to "get the job done" to vaccinate staff.
"Mandating the vaccine for aged care workers will not fix the fact that at the moment they cannot access them, with no at-work vaccination program and limited supplies. The thing that really needs to be mandated is a vaccine team visiting every aged care home," Ms McManus said.
Health Services Union national president Gerard Hayes said aged care workers deserved a right to paid leave or the workforce would "crumble".
"Providing money to employers to possibly encourage workers to get vaccinated is not good enough. This policy has more holes than a piece of Swiss cheese. Workers, including casuals, need an ironclad right to paid leave to get vaccinated and recover," Mr Hayes said.
Comment on the story below. Follow Australian Ageing Agenda on Facebook, Twitter and LinkedIn, sign up to our twice-weekly newsletter and subscribe to AAA magazine for the complete aged care picture.