More than 200 aged care residents across a score of Victorian facilities have now tested positive to coronavirus as the quality regulator steps in at a facility linked to more than 70 cases.
There are 213 residents across 21 Victorian aged care homes who have tested positive to COVID-19, Minister for Health Greg Hunt told a press conference on Thursday.
There are a further 38 facilities where only staff have tested positive, he said.
Another 17 Victorian aged care residents have died since 7 July, according to Federal Government data published on Thursday evening.
St Basil's Home for the Aged in Fawkner has 73 cases linked to it as of Thursday, up from 5 cases a week earlier.
All staff have had to be replaced, the press conference heard.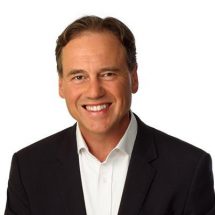 The Commonewealth led by the Aged Care Quality and Safety Commission has stepped in to support and assist the facility, Mr Hunt said.
"We know that the challenge was great, and our task has been to maintain those standards," Mr Hunt told the press conference.
"Additional staff are being brought in. We are making sure that any residents that should be in hospital are immediately transported to hospital and so we are developing surge workforce.
"There is also a process of reaching out to the families. It is a very stressful time for these families, and they rightly want to seek information."
All staff considered close contacts
Australia's Chief Nursing and Midwifery Officer Professor Alison McMillan said all staff at the facility were considered to be close contacts to positive cases and had to be replaced.
"[W]e had to completely change and replace the entire nursing and support staff in that facility with new staff, which is a significant undertaking when there's more than 100 residents in that facility.
She visited St Basil's Home for the Aged on Wednesday morning and said there were large numbers of staff there getting a handover.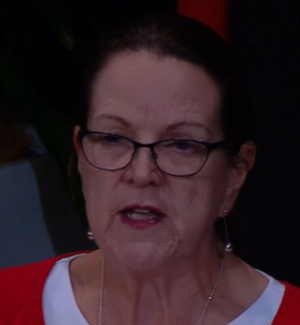 Professor McMillan said she saw "the amazing work" the facility's usual staff have been doing under very difficult circumstances.
"They have worked tirelessly to hand over to a new team of staff so that they could go home and commence their isolation as they are required to do so."
She said many staff members who tested positive reported having no symptoms.
'Excellent standards'
Professor McMillan said she saw excellent standards in the facility and did not hear any stories related to problems with PPE or staff not wearing gloves or masks.
"I met with … the nursing leadership team yesterday morning who were all wearing full PPE and who had provided me with a very clear understanding of all of the efforts they have put in to ensure that they weren't spreading this outbreak," she said.
"[W]hen I arrived there yesterday morning, everyone was wearing appropriate PPE and they were doing it as per the requirements. And I was confident that I could see that was happening, and there was ample PPE within the foyer of the facility and really good supervision about how to use it and when to put it on and remove it.
"So, I saw only excellent standards in that facility, and many staff who were very sad and disappointed at what had happened in the facility and they were required then to go and isolate for 14 days," Professor McMillan said.
Aged care outbreaks
As of Thursday other aged care outbreaks include:
67 cases linked to Estia Health in Ardeer
34 cases linked to Estia Health in Heidelberg
33 cases linked to Arcare Aged Care in Craigieburn
21 cases linked to Baptcare Wyndham Lodge in Werribee
20 cases linked to Embracia Aged Care Moonee Valley in Avondale Heights.
Access a new Victorian mobile testing clinics fact sheet here.
Australian Ageing Agenda has sought a response from the Aged Care Quality and Safety Commission.
Comment on the story below. Follow Australian Ageing Agenda on Facebook, Twitter and LinkedIn, sign up to our twice-weekly newsletter and subscribe to AAA magazine for the complete aged care picture.