Consumer peak body Council on the Ageing Australia is urging state and territory governments to mandate a system that allows aged care residents to have visitors regardless of any restrictions in place.
Under the essential visitor system proposed on Monday, state and territory public health orders and directions will include a provision for at least one essential visitor per resident to continue to make visits throughout a COVID-19 lockdown with appropriate infection control measures in place.
The essential visitor system aims to reduce social isolation among residents.
COTA Australia chief executive Ian Yates said the proposal comes after reports that aged care residents in Victoria and New South Wales were isolated from their families.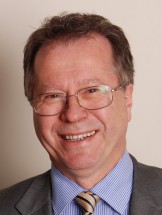 "We continue to see residents locked down and excluded from seeing visitors for long periods of time," Mr Yates told Australian Ageing Agenda on Monday.
One of the reasons is that public health units instructions restrict residents to their room and prevent all visitors, he said.
"The second is that we continue to see some providers who are excessively cautious about COVID but not balancing the right of their residents to visits. And they do that in a whole variety of ways," Mr Yates said.
"We have had those issues raised with us both by providers in the case of the PHU [public health unit] and secondly by families in relation to some of the providers," he said.
"When you have an area that's got outbreaks, you get different kinds of reactions from different primary health units – and really quite contradictory instructions – and also from providers.
The essential visitor program will ensure that residents have "at least one channel of connection," Mr Yates said.
Currently some providers are not following the Industry Code for Visiting Residential Aged Care Homes, he said.
"There are providers who are facilitating visits and there are others who are absurdly restricting the number and duration of visits, the notice you have to give, and just not helping with the process," Mr Yates said.
COTA Australia would like to see the essential visitor system implemented as soon as possible.
"We need consistency of messaging and consistency of implementation across the states and territories," Mr Yates said.
The Industry Code for Visiting Residential Aged Care Homes is currently under review.
Public health orders guide providers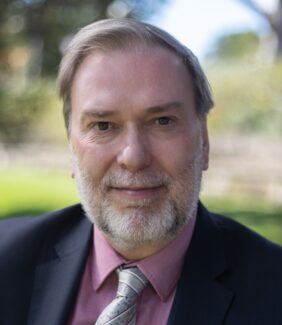 Aged care provider peak body Aged and Community Services Australia has welcomed the proposal.
However, ACSA CEO Paul Sadler said an essential visitors system must be implemented safely.
"We know all too well that the impacts of prolonged isolation on aged care residents are significant, so this approach must be implemented as soon as possible," Mr Sadler told AAA.

"Caution must be taken to ensure that this is done safely and in line with the official health measures across each state and territory. ACSA also believes that double vaccination for visitors is still necessary to keep residents and aged care staff safe in areas of high COVID-19 transmission," he said.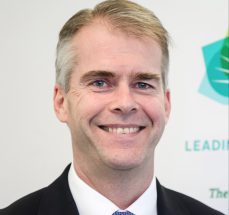 Leading Age Services Australia CEO Sean Rooney said providers had to adhere to public health orders and the wishes of residents to ensure the risk of COVID-19 transmission is managed effectively.
"While relaxation of visiting restrictions recognises the progress made with vaccination rates, aged care providers remain very alert to the risks posed to residents where there is still a high level of community transmission," Mr Rooney told AAA.
Consultation opens on revised visitor code
On Tuesday, the sixth revision of the Industry Code for Visiting Aged Care Homes, which is informed by the national pandemic response plan and the shift towards highly targeted lockdowns, was released for consultation.
The code includes the essential visitor system and proposes classifying aged care homes into one of three categories during a local outbreak:
code green, for minimal COVID-19 in the local government area
code orange, for heightened COVID-19 risk in the LGA
code red, for an exposure or outbreak that has occurred inside the home.
Mr Yates said the aged care sector must find a balance between safety precautions and the dignity and wellbeing of older Australians.
"Going forward there will be COVID outbreaks across Australia, but aged care providers can't implement rolling lockdowns. I urge all Australians with experience of aged care, whether as a recipient, worker, or family member, to fill out the consultation form and have their say," Mr Yates said in a statement.
Mr Sadler said the visitor's code helped to clarify how to balance infection control measures with the kind of social supports that keep older people happy and healthy.
"Staff, older people and their friends and family must work together to keep everyone as safe as possible," Mr Sadler said in a statement.
Submit feedback on the draft code.
Comment on the story below. Follow Australian Ageing Agenda on Facebook, Twitter and LinkedIn, sign up to our twice-weekly newsletter and subscribe to AAA magazine for the complete aged care picture.