Strong leadership and clear and regular communication have been identified as important to performing well during the COVID-19 pandemic, Victorian aged care and health executives say.
Aged care peak body Catholic Health Australia and Australian Catholic University have compiled a report on the experiences of senior executives in managing the COVID-19 pandemic in their Victoria-based health and aged care services.
The report Lessons learnt from COVID-19 evaluates the experiences of seven executive-level managers from CHA member organisations Mercy Health, St John of God Healthcare, St Vincent's Health Australia and Villa Maria Catholic Homes.
The state of Victoria has had 75 per cent of Australia's 29,405 COVID-19 (20,485) cases and 90 per cent of the 909 related deaths (820) with a large majority of occurring in residential aged care facilities, according to government data.
In Victoria, 1,988 aged care residents have tested positive for COVID-19 and 655 have died, accounting for 72 per cent of the nation's deaths.
Catholic Health Australia CEO Pat Garcia said the evaluation found that strong leadership and communication were crucial to performing well during the outbreak.
"In uncertain times, people who are scared look to their leaders for guidance, so leadership is critically important. Leaders need to speak clearly, they need to minimise confusion and they need to be speaking to each other as well," Mr Garcia told Australian Ageing Agenda.
Communication with care recipients, their families, staff, and the executive team was also found important, but so was constant communication between the government and the private sector, Mr Garcia said.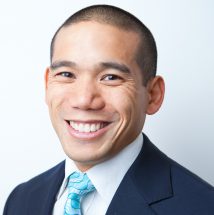 "There really is one health system in this country and the public health system impacts upon the private health system. Communication and messaging can be overloaded. The health and aged care sectors only have a certain bandwidth and there's only so much information that people can digest. So there always needs to be one trustworthy source of truth," he said.
The evaluation also found Catholic providers performed well with a willingness to make difficult decisions independent of government, purchasing personal protective equipment in advance and training staff how to use it and implementing a single site policy for staff early on.
In contrast the evaluation found executives were constantly challenged by a lack of senior expertise in public health units, the absence of a pandemic plan, requests for data from multiple government agencies every day and needing to absorb multiple daily announcements.
The report also found that:
visitor restrictions led to tension between managing infection risk and meeting the human needs of aged residents and patients
workforce management was a significant issue
executive strength and certainty in decision making was very important, as was their focus on backing other voices of authority in the organisation
the procurement of personal protective equipment and other supplies was an important part of early planning by each facility
the establishing of a critical incident team for each aged care service was essential to enable the daily managing of emerging issues.
Preparing for the future
The report makes nine recommendations for health and aged care services including removing key staff from normal governance roles to focus on the crisis and organisational policies and guidelines and establishing a communication process for government, boards, CEOs, staff, residents and families.
It also recommends health and aged care providers create a register to document all state and commonwealth legislation, directives, and policy so that actions can be lodged for later review.
Mr Garcia said he said many of the recommendations highlighted the importance of communication and leadership.
The report makes calls on government to establish one line of communication to prevent confusion and make additional resources available to manage the increased need for furloughing staff, infection control, upskilling of staff and contact tracing among five recommendations.
Mr Garcia said aged care providers need to realise how critically important they were in any pandemic.
"They have to be the focus of any pandemic plan and there needs to be good relationships with government so that they can both swing into action. But there also needs to be a realisation that it can't just rely on government. Sometimes they will need to act faster than government," he said.
He said providers should be using this opportunity to plan for the future, including looking at the facility design to minimise cross infection.
"Visiting spaces need to be at the front of the building so that traffic doesn't go through the building. The building needs multiple entry points and there needs to be hand washing and hand sanitiser points inside bedroom doors, outside bedroom doors and in bathrooms," he said.
Access the report here.
Comment on the story below. Follow Australian Ageing Agenda on Facebook, Twitter and LinkedIn, sign up to our twice-weekly newsletter and subscribe to AAA magazine for the complete aged care picture.