Phasing out shared bedrooms and bathrooms and coaching to enhance managers' leadership skills are among the 38 recommendations of an independent review of COVID-19 in aged care, all of which the government has committed to implementing to better prepare the sector for future outbreaks.
The Independent Review of COVID-19 Outbreaks in Australian Residential Aged Care Facilities final report released on Tuesday outlines nine key lines of defence to minimise risk of COVID-19 outbreaks.
It makes 38 recommendations, which have all been accepted by the Federal Government.
In March, the Department of Health commissioned Professor Lyn Gilbert and Adjunct Professor Alan Lilly to build on their previous reviews into outbreaks in New South Wales and Victorian aged care homes to examine lessons learned and make recommendations for continued improvement.
The reviewers identified community transmission as the most reliable predictor of residential aged care outbreaks.
"When COVID-19 is prevalent in the community, the first case in a RACF [residential aged care facility] is largely a matter of bad luck. It is often a staff member who is infected in the community and while asymptomatic but potentially infectious, unwittingly brings it into the home," Professor Gilbert and Professor Lilly found.
"Swift, decisive action, as soon as the index case is recognised, can often halt equally swift transmission," they wrote in the report.
The reviewers identified the following nine key lines of defence:
built environment and infrastructure
clinical care
effective interagency communication
emergency response
infection prevention and control
leadership, management and governance
planning and preparation
preventing social isolation
workforce and staff mental health.
Key recommendations to minimise transmission
Professor Gillbert and Professor Lilly recommend the Department of Health consult with the sector to phase out shared bedrooms and bathrooms to minimise the risk of COVID-19 transmission.
In response, the government noted the aged care built environment measures in the 2021-22 Budget and said it would work with relevant stakeholders to develop a new aged care accommodation framework to commence July 2024.
The reviewers also found that good leadership was key to preventing the spread of COVID and recommend that providers consider leadership coaching to support managers in acquiring additional skills to enhance leadership capacity, in both business-as-usual and emergency management.
Professor Gillbert and Professor Lilly said the nine lines of defence were "critical to outbreak control".
"However, based on our findings, we place leadership as the most critical factor and an essential component of all other lines of defence," they said.
COVID-19 pandemic has exposed shortcomings and systemic weaknesses in the aged care system where "many of the issues were not new," Professor Gillbert and Professor Lilly said.
"Throughout this review, we have observed major multi-sectoral commitments to prevention and control of COVID-19 in the highly vulnerable aged care sector. Further system improvements are needed to achieve better outcomes for residents and their loved ones."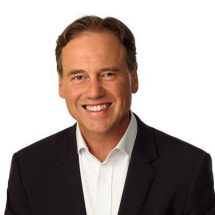 Government response
Minister for Health and Aged Care Greg Hunt and Minister for Senior Australians and Aged Care Services Richard Colbeck called the report an important blueprint to navigate the impact of the pandemic.
"The review's 38 recommendations will help aged care facility administrators better prepare for and respond to future COVID-19 outbreaks and will assist the Government in monitoring and evaluating these measures," Mr Hunt said in a statement.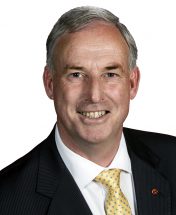 Mr Colbeck said the report would provide input and guidance into the principals required in residential aged care as the sector moved towards living with COVID-19.
Mr Hunt said the government will continue to adapt the way it prepares for and responds to an outbreak based on the learnings.
"This will be done in collaboration with the aged care sector, state and territory governments and health authorities," he said.
Additional support required
Aged care provider peak body Aged and Community Services Australia warned that support and resources would be required to implement the recommendations.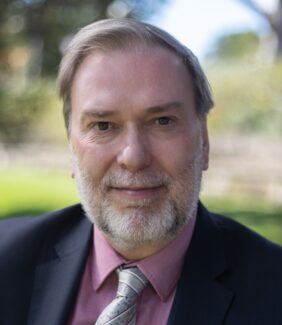 "It's all very well for the federal government to say they will accept all the recommendations but most of the changes require providers to adjust and increase resource-intensive processes," CEO Paul Sadler said in a statement.
He said aged care was already facing serious resource and workforce issues.
"To guarantee better protection and services for older Australians in the context of disaster, the system needs resilience," he said.
"To realise a system that is better prepared and resilient to change, aged care needs a resource and workforce buffer. We don't currently have it," Mr Sadler said.
Other recommendations
the Department of Health should review current guidelines and minimum standards required for adequate ventilation in both new and existing residential aged care facilities
the department should maintain and publish reliable up-to-date COVID-19 information for the aged care sector as a single source of truth in an easily accessible format
providers should ensure that sufficient staff have completed online training and monitoring in emergency management and crisis leadership to prepare them to manage an outbreak
the department should continue the implementation of Infection Prevention and Control recommendations made in the Royal Commission into Aged Care Quality and Safety's COVID-19 Special Report.
Access Independent Review of COVID-19 Outbreaks in Australian Residential Aged Care Facilities
Comment on the story below. Follow Australian Ageing Agenda on Facebook, Twitter and LinkedIn, sign up to our twice-weekly newsletter and subscribe to AAA magazine for the complete aged care picture.