The Federal Government has backed the proposal from aged care provider and union groups to suppport vaccinating the residential aged care workforce quickly and safely.
A coalition of 11 peak organisations representing aged care providers and workers called on the government earlier this month to implement five key principles to support a quick and safe rollout strategy of the Pfizer vaccine to the aged care workforce.
It follows federal and state government leaders agreeing to make a COVID-19 vaccine compulsory for people working in aged care facilities, with a first dose due by 17 September.
The principles are:
ensure client, resident and worker safety
government-funded workplace vaccination or prioritised access to providers near workplaces
paid leave to access vaccinations and recover from side effects
targeted vaccine education and communication
transparency and accountability on vaccine data and supply.
In a meeting with the peaks on 12 July, Minister for Health and Aged Care Greg Hunt committed to all five principles and to working with the sector to resolve any issues.
"All of those measures are being actioned and we are working in partnership with the aged care providers, unions and workers to support the vaccination to protect workers and the people they care for," a spokesperson from the Department of Health told Australian Ageing Agenda on Tuesday.
As at 19 July, 98 per cent of aged care providers have reported the vaccination status of 276,731 workers under the new mandatory reporting requirements, the spokesperson said.
Of these, 43 per cent of workers have had at least one dose of the vaccine including 68,628 who have received two doses (25 per cent) and a further 49,832 workers who have had a first dose only (18 per cent), the health department said.
Govt measures
To ensure client, resident and worker safety, the health department said the government "will continue to be guided by advice from the Australian Technical Advisory Group on Immunisation" and monitor evidence regarding risks of vaccines and the epidemiology of COVID-19.
As previously reported, the government has also committed to give priority access to vaccines for residential aged care workers, and offer the Pfizer COVID-19 vaccine to all aged care workers, irrespective of age, the spokesperson said.
Support measures already announced include the $11 million Residential Aged Care COVID-19 Employee Vaccination Support Grant, which includes provisions to support all staff to get a vaccination including sick leave for pay casual staff, and a tender process for providers to apply to vaccinate their own workers on-site.
As of 19 July, 10 applications have been received for the employee vaccination support grant program and 17 providers have submitted to the Provision of COVID-19 Vaccination Administration by Residential Aged Care Providers tender with 13 already under contract or in negotiations, the health department spokesperson said.
"More than 43,000 workers are expected to be vaccinated through this process," the spokesperson said.
The government has also begun providing further targeted education and communication activities and committed to transparency on vaccine data and supply.
Meeting well received
Leading Age Services Australia CEO and Australian Aged Care Collaboration spokesperson Sean Rooney said the 12 July meeting was "positive and productive."
At the meeting, providers and unions reiterated their strong support for immunisation and commitment to working cooperatively with the government, Mr Rooney said.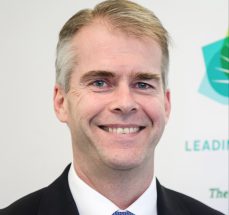 "We also emphasised that low vaccination rates are an issue of access to the vaccine and not hesitancy," Mr Rooney told AAA.
He said encouraging and supporting aged care workers to be vaccinated was acknowledged to be a shared responsibility.
Provider and union groups will meet with Mr Hunt next week to evaluate progress, Mr Rooney said.
"Provider and worker representatives [will] continue meetings with the department and vaccine taskforce to work through logistical arrangements to ensure aged care workers are vaccinated quickly and safely," he said.
"These meetings are important to ensure vaccinations are made available to workers," Mr Rooney said.
The aged care provider and union coalition includes Australian Aged Care Collaboration members Aged & Community Services Australia, Anglicare Australia, Baptist Care Australia, Catholic Health Australia, Leading Age Services Australia and UnitingCare Australia, and the Australian Nursing and Midwifery Federation, Australian Workers' Union, United Workers Union, Health Services Union, Australian Services Union and the Australian Council of Trade Unions.
Comment below to have your say on this story. Subscribe to Australian Ageing Agenda magazine and sign up to the AAA newsletter