The Australian Government has launched a new COVID-19 vaccination strategy for residential aged care staff setting out four options to get the jab.
The four-pathway plan released this week aims to help ensure workers can access a vaccine as quickly and safely as possible.
In line with the Australian Technical Advisory Group on Immunisation recommendations, aged care staff aged 50 years and over will receive the AstraZeneca vaccine and those under the age of 50 will be offered the Pfizer vaccine.
The first option is already available for aged care workers aged 50 and over and involves getting an AstraZeneca vaccination at a general practitioner clinic, GP respiratory clinic or Aboriginal Community Controlled Health Service.
The second option is a progressive rollout occurring in state and territory vaccination clinics for both age groups. Clinic details for Queensland, South Australia, Tasmania and the ACT will be published on 3 May.
For Victoria, Western Australia and the Northern Territory, details will be advised shorty and local health districts will contact facilities in New South Wales to advise arrangements, according to information released by the government.
The third option involves dedicated pop-up vaccination clinics for residential aged care and disability workers under the age of 50.
The first pop-up clinic in Sydney will open in Bankstown on 3 May, the second in Campbelltown on 10 May followed by clinics in Sydney's CBD and Macquarie Park on 24 May.
The fourth option, available for both age groups, is on-site vaccination clinics at residential aged care facilities where provides opt to conduct their own vaccinations.
The Department of Health has updated its vaccine dose policy, which states that with the exception of residents, aged care workers under 50 should be prioritised to receive excess Pfizer vaccines.
The health department has also developed a factsheet and infographic to support residential aged care workers to understand how they can receive a vaccination.
As of 29 April, the commonwealth rollout in aged care has made first dose visits to 1,590 aged care homes and 960 second doses visits to homes, Vaccine Operations Centre operations coordinator Eric Young told a press conference on Thursday.
The vast majority of these doses have gone to residents and the rollout is well behind the initial target of reaching 183,000 residents and 339,000 staff at more than 2,600 residential aged care facilities by 29 March.
Pathways are positive
Leading Age Services Australia CEO Sean Rooney reiterated his concerns about the slow rollout in aged care, however he said more options for staff to receive their vaccine was positive.
"Having as many opportunities for aged care staff as possible is important. We believe outside vaccination is a positive move and will increase the rate of immunisation and the protection of older Australians," Mr Rooney told Australian Ageing Agenda.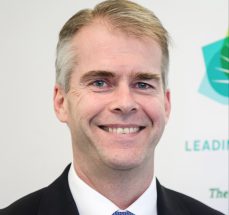 "We are still seeing periodic outbreaks across the nation and we must prioritise vaccinations to save older people and the staff who look after them."
However, the aged care workforce should ideally be vaccinated in on-site in their facilities, Mr Rooney said.
AAA has sought comment from the United Workers Union, which represents aged care workers.
Earlier this month aged care unions raised concerns that aged care workers were being left behind in the rollout, and preferred to be vaccinated at the place of work as promised.
View the factsheet and infographic.
Comment below to have your say on this story. Subscribe to Australian Ageing Agenda magazine and sign up to the AAA newsletter