The Federal Government's package for grief and trauma will increase aged care workers' already heavy workloads and not adequately support them, an aged care workforce expert tells Australian Ageing Agenda.
Minister for Aged Care Richard Colbeck announced a $12.4 million grief and trauma package on Wednesday to support people in the aged care sector affected by COVID-19.
It comes as Victoria reports one new case linked to residential aged care facilities and 23 active cases among a cumulative total of 4,632, according to data from the Victorian Aged Care Response Centre on 15 October.
The package, which is part of the $171.5 million COVID-19 response plan for aged care announced in August, will provide direct support to residential and home aged care recipients and their families through improved advocacy assistance, grief and bereavement counselling.
The package will also provide aged care staff with access to training in trauma-informed care, including advice on self-care, and post-COVID-19 support for residents with dementia or those experiencing adverse physical, social and psychological impacts.
Associate Professor Denise Jepsen, an organisational psychologist and chair of Macquarie University's Ageing and Aged Care Researchers Network, said the package would require staff to take on additional roles.
"I'm concerned that the aged care workforce is going to be expected to now provide some form of trauma counselling to their residents and their residents' families, and they're already under so much pressure," Professor Jepsen told AAA.
"When you do trauma informed care, how do you add that to your day? What is taken away from your day to be able to put in those extra hours or minutes?"
Another concern is the lack of funding for additional staff and also for relief staff to cover existing workers to take time off to concentrate on the training, said Associate Professor Jepsen, who has been undertaking research on the aged care workforce for eight years.
"They're expected to be trained and qualified, but then they're not getting more money, and we're not getting any more staff."
The support package is an appropriate response for families in COVID-affected facilities and environments but it's not targeted at staff, she said.
"If it was targeted at staff, then it would have funding to enable proper training […and] it might have funding to be able to employ more staff," Associate Professor Jepsen.
Grief and trauma package measures
Mr Colbeck said services would be established as quickly as possible to ensure people could access support when they needed it.
"The Australian Government understands the serious emotional and psychological effects that COVID-19 has had on people receiving aged care services and their loved ones, as well as those providing care within aged care residential facilities," Mr Colbeck said in a statement.
The three organisations delivering the grief and trauma support services are:
The Australian Centre for Grief and Bereavement, who will provide specialist information and support to residential aged care and home care recipients who have been affected by COVID-19
Phoenix Australia's Centre for Posttraumatic Mental Health, who will deliver a sector-wide trauma-informed care package, providing trauma training and resources for residents, families and aged care staff
Dementia Support Australia, who will implement a proactive engagement program to help alleviate the impacts of lockdown on aged care residents living with dementia.
The organisations will provide a national response and a surge response in COVID hotspots, Mr Colbeck said.
The government has also allocated additional funding to the Older Persons Advocacy Network to continue their enhanced advocacy and information support to people during the pandemic.
Package a welcome start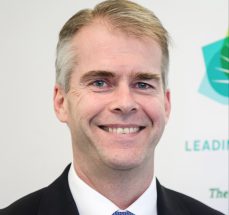 Aged care provider peak bodies Leading Age Services Australia and Aged and Community Services Australia said mental health support was critical for residents, their families, and staff during the pandemic.
However they said this package fails to address ongoing workforce issues.
LASA CEO Sean Rooney the program was a positive start but it must be continued and expanded.
"Aside from direct mental health support, staff also need security in the face of coronavirus including a fair retention bonus payment across the sector," Mr Rooney told AAA.
ACSA CEO Patricia Sparrow this response was an important part of the new reality of learning to live with the virus.
"However, we need significant workforce reform including being able to employ more workers to ensure aged care can deliver the services needed and fully support the frontline staff in the amazing work they do each and every day," Ms Sparrow told AAA.
Comment below to have your say on this story. Subscribe to Australian Ageing Agenda magazine and sign up to the AAA newsletter