The Federal Government has enlisted general practitioners and a Victorian aged care provider to administer COVID-19 vaccines to aged care residents and staff.
Minister for Health and Aged Care Greg Hunt announced on Tuesday that general practitioners can visit aged care recipients in aged care facilities or at home to administer the COVID-19 vaccine.
GPs will be paid $56.50 plus the vaccination fee for the first recipient they visit in an aged care or disability home or recipient's home, Mr Hunt said.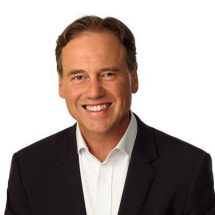 "It's about expanding the vaccination program, bringing it to people, and it's recognising that each year, we have up to 60,000 people who come into aged care, and to ensure that there is a continuous vaccination program in our aged care facilities and in our disability facilities as those programs continue to go forward," Mr Hunt told a press conference on Tuesday.
Aged care provider TLC Healthcare has also been contracted by the Department of Health to deliver 18,000 COVID-19 vaccinations to aged care home residents and staff in metropolitan Melbourne and greater Geelong.
The provider, who used its immunisation team to administer the COVID-19 vaccine to residents and staff across its 11 aged care homes, started vaccinating staff and residents of other providers last week.
TLC Healthcare teams will visit over 100 aged care homes in the next five weeks to assist with the vaccination rollout, said the provider's CEO Lou Pascuzzi.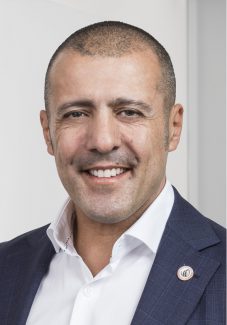 "Understandably, residents were prioritised during the first round of visits by the government immunisation teams; but TLC will now be able to give staff the same priority as the residents," Mr Pascuzzi told Australian Ageing Agenda.
TLC Healthcare's contract to rollout the vaccine will improve uptake of the vaccine among aged care staff, he said.
"The convenience of having the vaccination available on-site at their workplace will be a major incentive to receive the vaccination. The take-up rate amongst the staff and residents at TLC was 91.25 per cent; we hope that can be reflected at other aged care homes."
TLC Healthcare expects most of the vaccines will go to staff based on information provided by the health department, he said.
However, the immunisation teams are also experiencing demand from residents who didn't receive a jab during previous vaccination visits or those who recently moved into the home, Mr Pascuzzi said.
TLC Healthcare is contracted to provide vaccinations to aged care homes within a 5-kilometre radius of its facilities.
"Dependent upon demand, we have been granted the ability to service homes outside our contracted areas, to be approved on a case-by-case basis by the Department of Health," Mr Pascuzzi said.
Mandatory staff vaccination reporting underway
These measures to support the aged care vaccination rollout follow the introduction of weekly mandatory reporting of aged care staff COVID-19 vaccinations.
Under the new rules, which commenced on 15 June, residential aged care providers must report the number of workers at each service and whether they have received one or both doses of a COVID-19 vaccine.
Although workers are not required to disclose their vaccination status if they don't want to.
A spokesperson from the Department of Health said responses are still coming in from aged care services.
"Noting formal reporting commenced only [on Tuesday], the department is assisting facilities with access to the My Aged Care provider portal and in providing guidance on the new reporting requirements," a spokesperson from the health department told AAA.
The spokesperson said as of 16 June, there have been 47,407 first doses and 41,007 second doses administered to aged care staff through on-site vaccination programs.
"This channel alone represents a minimum first dose vaccination to 20 per cent of the total workforce [of 236,146 workers]," the spokesperson said.
The spokesperson said the tender process for aged care providers to vaccinate their own workers, which was issued in March, has been extended to 30 July.
"The [request for tender] recognises the known capability and capacity within many residential aged care facilities to conduct safe and efficient vaccination programs," the spokesperson said.
Access the tender.
Comment on the story below. Follow Australian Ageing Agenda on Facebook, Twitter and LinkedIn, sign up to our twice-weekly newsletter and subscribe to AAA magazine for the complete aged care picture.