Dozens of aged care homes around Australia are on the verge of collapse due to the heavy financial pressures created by a resurgence of COVID, warns Catholic Health Australia.

CHA – which represents the largest grouping of aged care homes in the country – is receiving reports from its members that the current situation has left facilities "financially unsustainable".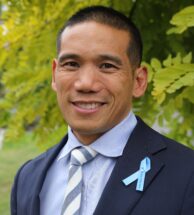 "The sector continues to take a financial hit," CHA CEO Pat Garcia told Australian Ageing Agenda. "The proportion of homes operating at a loss has increased from 44 per cent to 60 per cent and that figure rises to 65 per cent when it comes to homes in regional Australia," said Mr Garcia. "It is also becoming increasingly harder for regional homes to attract staff," he added.
Residential aged care homes in Australia incurred an average operating loss of $10.31 per bed per day over the first six months of 2021-22 compared with an operating loss of $8.43 per bed per day in 2020-21 – and this is despite the additional Basic Daily Fee supplement of $10 per bed per day paid to providers from 1 July.

"Around half the aged care homes in Australia are only barely able to make ends meet and now the extra costs associated with this new wave of COVID are going to push them over the edge," CHA strategy and mission director Brigid Meney said.
The number of aged care facilities affected by a COVID outbreak has risen from 210 as of 4 March to 837 cases as of 21 April. Meanwhile, during the same period, resident case numbers have jumped from 661 to 3,638, while staff cases have risen from 514 to 2,278.
Extra government funding is desperately needed so that aged care facilities can manage the current and future waves of COVID-19, said Ms Meney.
"We know from bitter experience that more deaths follow hard on the heels of rising case numbers. If we don't see a special stream of funding opened up urgently, we will see deaths rising and homes shutting their doors," said Ms Meney. "The situation is now sadly that stark and that simple."
Given the current circumstances, there is a strong case for immediate implementation of further COVID-related measures to support the aged care workforce and to defray infection management and preventative costs being incurred, Mr Garcia told AAA.
"Currently, aged care homes can only be reimbursed if they have an outbreak. So, in effect, the more successful a home is in preventing an outbreak, the greater the financial penalty," he said. "We don't believe that's fair and that is why we are calling on whoever forms government next month to consider a special stream of funding to correct that."
Comment on the story below. Follow Australian Ageing Agenda on Facebook, Twitter and LinkedIn, sign up to our twice-weekly newsletter and subscribe to AAA magazine for the complete aged care picture.