Aged care provider peaks have called for all states and territories to commit to transferring COVID-positive residents to hospital as Queensland becomes the second state to do so.
The news comes as the aged care royal commission this week heard about the reluctance of health authorities in New South Wales to hospitalise COVID-19 positive residents from Anglicare's Newmarch House during an outbreak that started in April this year and resulted in 19 deaths.
Following South Australia's lead, state health department Queensland Health has confirmed to the aged care sector that COVID-positive residents from aged care facilities in Queensland will be treated in hospital.
Only in extremely rare individual situations will Queensland Health look at managing residents in their own room such as late stage end of life, according to advice from Queensland Chief Health Officer Dr Jeannette Young seen by Australian Ageing Agenda.
Aged and Community Services Australia CEO Patricia Sparrow welcomed Queensland's position and urged other jurisdictions to adopt a similar policy.
"It's vital that all states and territories follow the lead of Queensland and South Australia and introduce mandatory hospitalisation for the first residents in any aged care home who test positive for COVID-19," Ms Sparrow told AAA.
She said immediate transfers to hospital provided the best possible protection for residents and staff.
"All jurisdictions need to do this immediately in order to prevent disastrous outbreaks like we've seen in Victoria," she said.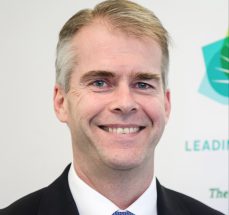 Leading Age Services Australia CEO Sean Rooney echoed Ms Sparrow's call and said the measure was a safety precaution for the entire facility.
"In the event that a resident tests positive to COVID-19 in an aged care home, transfer to hospital also considers addressing the risk of infection to other residents and staff and the option of transfer to hospital for treatment and quarantine control," Mr Rooney told AAA.
Hospital transfer resisted to avoid setting a precedent
The Royal Commission into Aged Care Quality and Safety's has been investigating the sector's response to COVID-19 at a hearing in Sydney.
In opening statements on Monday Senior Counsel Assisting Peter Rozen told the inquiry there were "vigorous disagreements" between NSW Health and commonwealth officials about hospitalising COVID-positive residents in the early days of the outbreak at Anglicare's Newmarch House in Caddens in western Sydney.
Of 37 residents at Newmarch House who tested positive to coronavirus, two were transferred to hospital, where one died. Another 16 residents with COVID-19 who remained in the facility also died, the inquiry heard.
The inquiry heard about a different scenario during the outbreak at BaptistCare's Dorothy Henderson Lodge in Macquarie Park in northern Sydney, which started in March.
Of the 16 residents who tested positive to coronavirus, 13 were transferred to hospital, and six residents died.
Mr Rozen shared the details of email communications between NSW and commonwealth officials in April.
In the emails, NSW said its "preference is not to decant residents into hospitals given the precedent this would set. Need to find solutions that enable appropriate care to be provided in the facility. Looking at Hospital in the Home and in-reach palliative care if needed."
In response to NSW authorities, Mr Rozen said Aged Care Quality and Safety Commissioner Janet Anderson emailed in response:
"We must be vigilant in calling out the elephant in the room if ever we sense it might be present. To be clearer, if there is a view sitting behind the New South Wales Health's position that aged care residents with COVID-19 should always be cared for in situ and should not be transferred to a hospital in any circumstances, then we must call this out as an intolerable and unsupportable assumption."
In a statement on Monday, Ms Sparrow said "it's about saving people's lives" rather than setting a precedent.
"Transfer to hospital provides the best treatment for individuals and the best chance to contain the spread of the virus in an aged care home as the royal commission heard… based on the experience of Dorothy Henderson Lodge," Ms Sparrow said.
Comment on the story below. Follow Australian Ageing Agenda on Facebook, Twitter and LinkedIn, sign up to our twice-weekly newsletter and subscribe to AAA magazine for the complete aged care picture.