Defence personnel will help vaccinate aged care residents in non-central locations from next week as part of plans to expand the rollout of coronavirus vaccines for the top priority group.
Minister for Health and Aged Care Greg Hunt and Minister for Defence Marise Payne announced on Tuesday on that Australian Defence Force vaccination teams would assist the rollout of COVID-19 vaccines to Australians in aged care.
"Defence's support to the vaccine rollout will focus on vaccinating senior Australians in locations not readily accessible by other medical providers," the ministers said.
The ADF, which is involved as part of the government's continued expansion of the first phase of the COVID vaccine rollout, is expected to commence vaccinations next week.
However, the rollout has gone slower in aged care than planned and included two high profile errors.
As previously reported, the first week of the rollout the Pfizer/BioNTech vaccine rollout in aged care saw two residents receiving a quadruple dose of the vaccine, 120 doses thrown away and only a third of the planned 30,000 does at 240 facilities administered.
More than 13,000 aged care residents at 158 facilities have had their first dose as of Tuesday evening, Mr Hunt told reporters on Tuesday.
The goal of vaccinating all Australians by October remains their target, he said.
Mr Hunt also announced the arrival of 135,000 Pfizer/BioNTech vaccines on Tuesday. This follows the arrival of 300,000 AstraZeneca COVID vaccines on Sunday.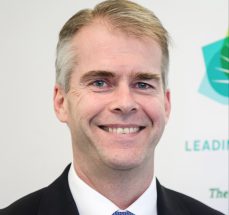 Leading Age Services Australia CEO Sean Rooney said he welcomed the ADF's involvement in the rollout.
"The Federal Government assigned defence personnel and [Australian Medical Assistance Team] staff to assist the Victorian outbreak last year and this undoubtedly helped save lives.
"With their great experience in logistics, we are optimistic the dedicated scheduling team from the ADF will support the smooth roll out of immunisation and ensure that we can maximise the opportunities for older Australians in residential care to receive the vaccine," Mr Rooney told Australian Ageing Agenda.
First Baptistcare residents vaccinated
West Australian aged care provider Baptistcare has started vaccinating aged care residents at its Bethel and Gracehaven homes this week.
Former Royal Australian Regiment soldier Timothy D'Arcy, 85, and Stephanie Bell, 92, from Baptistcare Bethel are among residents who received a dose on Wednesday.
Mr D'Arcy encouraged everyone to get the vaccine.
"If we want our country and our world to go back to normal we all need to step up and get vaccinated against COVID-19," Mr D'Arcy said.
Baptistcare Gracehaven couple James, 97, and Marie Baker, 96, who have been married for 74 years, received their vaccines together on Thursday.
Fellow Gracehaven resident Betty Roe, 87, said she was grateful for the vaccine following her dose.
Main image: Baptistcare resident Betty Roe received her vaccination on Thursday.
Comment below to have your say on this story. Subscribe to Australian Ageing Agenda magazine and sign up to the AAA newsletter