The Federal Government is funding additional face masks and extended testing for residential aged care workers in Victoria's Melbourne and Mitchell shires to reduce the spread of COVID.
The measures announced by Minister for Health Greg Hunt and Minister for Aged Care Richard Colbeck on Wednesday aim to support the Victorian Government's aged care response and reinforce exiting health safeguards.
The additional measures come Victoria records 147 active cases linked to aged care facilities falls to 147 on Wednesday among a cumulative total of 4,600 linked to residential aged care the state.
It also follows the recent announcement of a nine-month extension to emergency leave, which has been taken up by 4,216 residents since April including 350 who are currently using it (read more here).
The additional support includes extended capacity for testing of asymptomatic aged care workers through the mobile testing initiative launched in July and 7 million N95 face masks.
Mr Colbeck said the decrease in community transmission in Victoria was cause for optimism but he urged residential providers and staff to remain vigilant.
"All facilities will be able to request N95 masks to support their delivery of safe care," Mr Colbeck said.
The extended testing capacity means aged care workers in Victoria without symptoms can continue to be regularly tested, he said
"This will be continued by the Australian Government's dedicated aged care in-reach pathology service that prioritises COVID-19 testing for aged care residents and workers," Mr Colbeck said.
To date, the in-reach teams have conducted more than 152,000 tests during 11,000 site visits to almost 2,000 residential aged care facilities across Australia, he said.
Mr Hunt said the face masks reinforced existing health safeguards for residents, workers, and families.
The Federal Government had provided more than 12 million masks and approximately 3.5 million goggles and face shields to Victorian aged care services to date, he said.
Additional support welcome, but more to do, peak says
Leading Age Services Australia CEO Sean Rooney said welcomed the additional and extended COVID testing for Victorian aged care workers but said it this measure should be available nationally.
"LASA wants to see an expansion of sentinel testing to locations in other states and territories, including both declared hotspots and all areas where community transmission is active," Mr Rooney told AAA.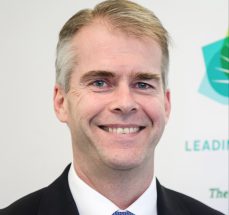 Mr Rooney said the aged care sector needed further and continued support.
LASA is calling for next week's Federal Budget to include an extra $15 per resident and $5 per home care client per day over the next six months to help cover COVID-19 related costs such as personal protective equipment, infection control, training and communications, he said.
LASA is also calling for the budget to include a $500 million workforce support package for:
paid pandemic leave for aged care workers nationally
commitment to fund single site worker arrangements wherever they are required
training to strengthen the workforce skills in infection prevention and control and COVID related social support and retrain people retrenched in other sectors.
Comment below to have your say on this story. Subscribe to Australian Ageing Agenda magazine and sign up to the AAA newsletter