A dozen service provider CEOs who have been working in the aged care sector for three decades or more have described the last seven days as the "toughest week" they have experienced in their professional lives.
Staff fatigue and frustration, skyrocketing costs of responding to recurring outbreaks, service providers struggling to find replacement staff to fill shifts, and difficulties in securing urgently needed PPE and RATs are just a few of the challenges being reported on the frontline.
Spokesperson for aged care provider peak body coalition Australian Aged Care Collaboration Sean Rooney said there was a real sense of crisis from management and workers on the ground. This is backed up by anecdotal evidence from 12 aged care CEOs in South Australia.
"They were all saying that last week was the toughest week that they have experienced in their professional lives working in the sector – and that there was no end in sight," Mr Rooney told Australian Ageing Agenda.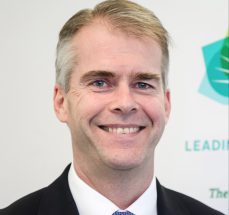 While keen to acknowledge "the heroic efforts of aged care workers and services" who are "doing all they can to keep people safe from the Omicron variant," Mr Rooney said: "With the widespread community transmission of that variant, the impact on aged care residents, clients and staff creates a very, very challenging set of circumstances."
As of 27 January, there have been 12,315 COVID-19 cases among aged care residents nationally and 1,330 recorded deaths since the pandemic began. Most of these cases are related to the Omicron variant, with the latest data showing 7,861 active cases among residents as of 20 January. There are also 11,198 active cases among staff, with a total of 19,059 active cases across 1,198 aged care facilities.
These numbers are likely to rise. The latest weekly report is due to land tonight.
The AACC and the relevant unions are together petitioning the Federal Government for urgent action. Particularly, "around payments for staff to acknowledge all the additional efforts they're having to go through and the additional risks they're taking in trying to keep people safe," Mr Rooney said.
And the Federal Government has also been alerted to the growing shortage of staff. "We still find ourselves in a position where shifts are likely going unfilled because surge workforces aren't available in some locations," said Mr Rooney, CEO of provider peak Leading Age Services Australia.
For many providers who were already facing staffing pressures, the situation has worsened dramatically over recent weeks. Speaking to AAA, chief executive of Council on the Ageing Australia Ian Yates, called the staffing shortage "unprecedented".
"There's not a place to turn to," he said. "Everybody's swimming in the same pool. Health sectors are also experiencing [staff] challenges and actively trying to recruit nurses out of the aged care system at the same time as the aged care system is trying to find additional staff."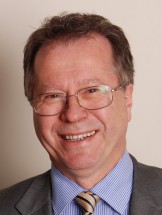 The solution
Mr Yates called for a collaborative approach. "We need Government and the industry to work together on a workforce strategy that gets more workers into the industry as soon as possible, which has to include targeted immigration and encouraging people to come back from retirement," he said.
"This is the single biggest challenge that the sector – particularly the residential sector – has faced for many years," said Mr Yates. "Getting through it won't be easy."
The office of Minister for Aged Care Services Richard Colbeck was approached for comment, but no reply was received ahead of publication.
Comment on the story below. Follow Australian Ageing Agenda on Facebook, Twitter and LinkedIn, sign up to our twice-weekly newsletter and subscribe to AAA magazine for the complete aged care picture.