Medical experts are currently reviewing whether the COVID-19 vaccine should be mandatory for the aged care workforce despite the difficulty many staff report in accessing the jab.
The Australian Health Protection Principal Committee, the key decision-making committee for health emergencies, "strongly encouraged" the COVID-19 vaccination for the aged care workforce in January but did not recommend mandating it.
In a press conference on Monday, Minister for Health and Aged Care Greg Hunt said he and Prime Minister Scott Morrison have asked the AHPPC to review this decision.
The request for the review comes as two aged care staff members and one resident at Arcare Maidstone in Victoria tested positive for COVID-19 in the latest outbreak in that state, sending the home into lockdown.

The first staff member, who has received one dose of a COVID-19 vaccine, did not have symptoms when they worked at the facility on May 27 but tested positive two day later, Arcare said in a statement.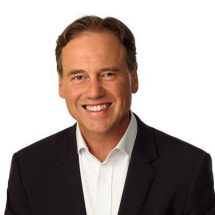 The 99-year-old resident, who has also received one dose of a vaccine, was transferred to hospital, while the second staff member was unvaccinated, Arcare said.
Mr Hunt said it reaffirms that these vaccines are not a universal defence against infection.
"But they provide absolutely critical protection against serious illness," Mr Hunt said.
Royal Australian Navy Commodore Eric Young told reporters that roving clinics have been established to revisit Victorian residential aged care facilities to offer vaccinations to residents who may not have chosen to receive a vaccination during the first visit.
During a press conference on Sunday, Mr Hunt told reporters that over 70,000 doses had gone to aged care workers through in-reach clinics at their place of work.
It is not clear how many people that is because it is referring to first and second doses, most of which are leftover doses given to staff after residents have been vaccinated according to previous reports.  
Mr Hunt said some aged care workers have received a vaccine from a general practitioner or Commonwealth or state respiratory clinics but the numbers are still being reconciled.
Staff still missing out
United Workers Union aged care director Carolyn Smith said the federal Government's backtracking on its commitment is to blame for the low uptake of vaccines among aged care staff.
"The Federal Government failing to meet its promise to vaccinate aged care workers at their place of work is entirely to blame for the low rate of COVID-19 vaccine uptake among aged care staff," Ms Smith told Australian Ageing Agenda.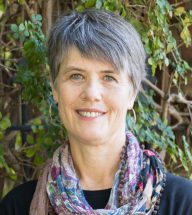 "If in-reach systems have not worked, the Federal Government should be offering an alternative.
"However, the alternative currently offered – pop-ups for aged care workers – has so far resulted in only three of 13 pop-ups being established, and all three of those are in Sydney," Ms Smith said.
The Federal Government announced the 13 clinics in multiple locations in April, saying they would be up and running from 3 May and in the following weeks, but just three in Sydney have been established to date, according to the Department of Health.
Meanwhile, Australian Nursing and Midwifery Federation federal secretary Annie Butler said the government's inability to deliver the vaccine on-site to staff was only "one of the factors involved" in the low uptake among staff.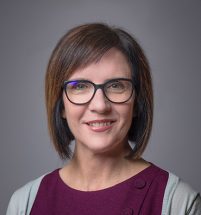 "There has also been very poor communication from the beginning and so much confusion. The vaccine turns up, but the in-reach team isn't there or the in-reach team is there, but the vaccine hasn't arrived," Ms Butler told AAA.
Ms Butler said the government can't mandate the COVID-19 vaccine if it's not available.
"You can't mandate something for aged care staff in a circumstance where they don't have access to it," Ms Butler said.
"The government has not managed this vaccine rollout well. Aged care workers have not had good and reasonable access to the vaccine," Ms Butler said.
Peaks say workforce should be vaccinated at facilities
Aged care provider peak bodies Leading Age Services Australia and Aged and Community Services Australia called for in-reach vaccination for aged care staff.
LASA CEO Sean Rooney reiterated LASA's stance that the residential aged care workforce should be vaccinated at their place of work.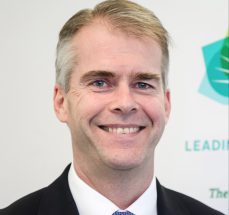 "We are still seeing periodic outbreaks across the nation and we must prioritise vaccinations to save older people and the staff who look after them," Mr Rooney told AAA.
"The care of older Australians depends on the workforce and it is essential that the rollout properly prioritises them in the way the strategy indicates," Mr Rooney said.
ACSA chair Sara Blunt said providing the vaccine to staff at their workplace was the best way to improve the uptake of the vaccine.
"The main issue right now is not whether the vaccine is mandatory, it's whether workers can get easy access," Ms Blunt said in a statement.
"It is not our workers who should be expected to make the roll out of vaccines work, it's the health authorities and government. They have the vaccines and the resources to get it out into the community. We will work with them," Ms Blunt said.
AAA has sought comment from Mr Hunt.
Victoria announces vaccination blitz
The Victorian Government has commenced a five-day vaccination blitz on 2 June to fast-track COVID vaccinations for aged care and disability workers to improve uptake.
The blitz prioritises aged care and disability workers at walk-in vaccination hubs around the state.
Aged care and disability workers are already eligible to be vaccinated at state hubs and can continue to attend at any time during opening hours.
Comment on the story below. Follow Australian Ageing Agenda on Facebook, Twitter and LinkedIn, sign up to our twice-weekly newsletter and subscribe to AAA magazine for the complete aged care picture.