Aged care minister Richard Colbeck and Chief Medical Officer Professor Brendan Murphy will host a national webinar this Friday to discuss what coronavirus means for the home care sector.
The forum, understood to be open to invited providers and stakeholders only, will discuss COVID-19 preparedness and in-home care support including home care, CHSP and the assessment workforce for providers.
It comes after Prime Minister Scott Morrison on Wednesday announced a $2.4 billion coronavirus response package including a range of measures targeting aged care.
While the package didn't specifically mention home care, the sector will share in the $100 million for additional workforce capacity and benefit from other measures including telehealth and home medicine services.
The workforce funding will educate and train aged care workers in infection control, and enable home care providers to hire extra care workers, the health department says.
"That's to ensure (resources for providers)  if there are temporary shortages or additional costs over and above those which they would ordinarily have," Health Minister Greg Hunt told journalists.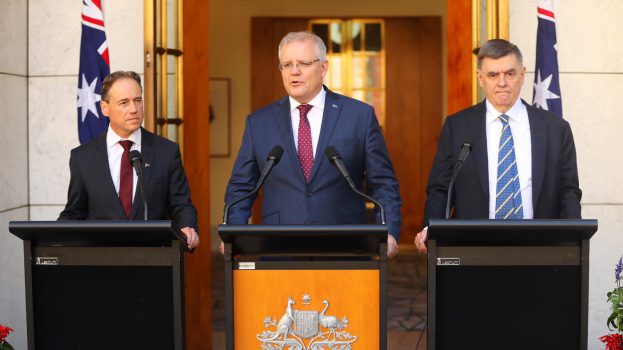 The home medicines initiative means people over 70 will be able to order their Pharmaceutical Benefits Scheme (PBS) and Repatriation Pharmaceutical Benefits Scheme (RPBS) prescriptions remotely and have medicines home delivered to reduce their potential exposure to the virus.
The measure comes alongside the addition of telehealth as a Medicare item, and moves by the government to work with pharmacies to roll out electronic prescribing.
People aged over 70 will be eligible for telehealth services if they are self-quarantined for COVID-19 and will also be able to see a health provider via telehealth for a non-COVID-19 matter if they have seen that provider face-to-face at least once in the previous 12 months.
Sector working with government
Peak aged care organisations say they are working to keep home care providers informed and to ensure the sector is recognised as a key part of the government response.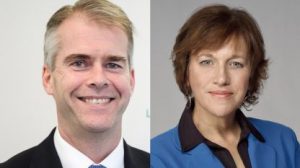 Leading Age Services Australia CEO Sean Rooney says because home care recipients are located within the community, protecting their health and the health of workers is of increased concern.
LASA's advice is to minimise gatherings in community groups and increase hygeine, and for providers to constantly update staff on infection protocols as recommended by health authorities. It has also established a hotline and web portal with advice and guidance about COVID-19.
"The Government's announcement of in-home telehealth and pathology services is welcome as a way of minimising the spread of COVID-19 among older Australians," Mr Rooney told Community Care Review.
Aged and Community Services Australia Australia (ACSA)  expressed concern that there has not been sufficient specific focus on home care.
CEO Patricia Sparrow described the home care sector as "a more challenging and difficult environment for handling disease control" than residential.
"Home care is inherently less controlled than residential because it is a changing and external environment, but we do have similar procedures, training and safeguards," she told Community Care Review.
"Consumer expectations are also a big factor. For example, some people may expect workers to wear a mask regardless of whether this is recommended in the situation. We need to be sensitive and do what we can to communicate clearly about requirements and also put people's minds at ease."
She said ACSA would continue to facilitate the latest information and advice from authorities to members.
A new educational resource is also available to help aged care providers and staff understand and respond to the pandemic.
Read about providers' legal obligations here.
*The webinar is available to invited providers and stakeholders only.
Subscribe to Community Care Review