Australia's largest grouping of non-government aged care providers is calling on National Cabinet to extend mandatory vaccination of aged care workers to the home care workforce.
As reported recently by Community Care Review, home care workers won't be subject to mandatory vaccination requirements despite the government announcing that all residential aged care workers will have to get a jab if they want to keep working.
Prime Minister Scott Morrison says vaccination will be mandated for residential aged care workers as a condition of working in an aged care facility through shared state, territory and Commonwealth authorities and compliance measures.
The new rules don't apply to the home care sector, although community care workers are encouraged to get vaccinated.
Home care sector should have priority
Catholic Health Australia CEO Pat Garcia says the decision has created a COVID-19 blind spot, which is of particular concern given the spread of the highly infectious Delta variant of the virus.
Some 150,000 home care workers currently care for around a million older Australians in their own communities and homes, Mr Garcia says.
He says given their roles home care workers should be given priority.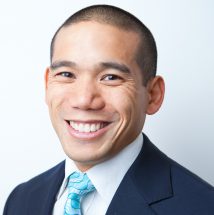 "Our workers need to feel confident in going out into the community just as the community needs to feel confident about letting them into their homes," he says.
"If anything, given their role is to go out and about into the community these workers should be given absolute priority for protection. If we don't do this then we risk opening up an obvious blind spot for COVID in our aged care."
Mr Garcia says his members, including up to a dozen who provide home care services, are prepared to assist the government in getting vaccines into the workforce.
"I urge National Cabinet to extend mandatory COVID-19 vaccination to these workers and that they are not put to the back of the queue," he said.
"These workers play a crucial role – for many of the most vulnerable in our community they are their connection to the outside world.
"We need to ensure that these workers and the older Australians who rely on their care and support are protected."
Last week, prior to Mr Garcia's call, a health department spokeswoman told Community Care Review that vaccination isn't mandatory for home care workers for now.
"In-home and community aged care workers are strongly encouraged to get vaccinated, but it remains voluntary for them at this time," she said.
This story first ran on Community Care Review.
Comment on the story below. Follow Australian Ageing Agenda on Facebook, Twitter and LinkedIn, sign up to our twice-weekly newsletter and subscribe to AAA magazine for the complete aged care picture.