Australia's aged care providers will shortly be contacted by the Department of Health and Aged Care encouraging them to offer residents another Covid-19 booster vaccination.
"Over the coming weeks, the Minister for Aged Care Anika Wells and I will be writing to aged care providers to advise them of the new arrangements for additional doses of Covid vaccine which, for the overwhelming bulk of aged care residents, will be their fifth dose," said Minister for Health and Aged Care Mark Butler at a press conference on Wednesday.
The Australian Technical Advisory Group on Immunisation advises that everyone in Australia aged 65 years and over should receive a 2023 booster shot.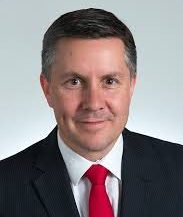 Mr Butler said the department would follow up its written advice through telephone calls to Australia's 830-or so residential aged care providers to remind them of the need to make arrangements for booster vaccines "to ensure that their residents have full access to the additional dose."
He added: "Aged care operators will be encouraged to bring in local pharmacists and local general practitioners and practice nurses to provide these additional doses of Covid vaccines in the normal way that they make arrangements for other vaccination programs."
GPs and community pharmacies will receive a new, larger incentive payment to visit aged care facilities to administer the booster shots, said Mr Butler.
"This incentive payment will be much simpler, and it will be about double the amount of the payment that has previously been available to those providers for visiting the aged care and residential disability centres."
The booster rollout will begin from 20 February. While all available coronavirus vaccines are "anticipated to provide a benefit", the Omicron-specific boosters are preferred over other vaccines, said the department in a statement.
There are four million Omicron-specific booster shots currently available, with another 10 million scheduled to arrive later this month.
Staff working in Australia's aged care homes – along with all Australian adults – who have not had a booster shot or a confirmed case of Covid in the last six months are also encouraged to get a 2023 vaccine.
Staff should note that the department advises "residential aged care workers may be required to notify their employer of their Covid-19 vaccination status under state and territory public health orders mandating vaccination in residential aged care."
"A devastating tragedy."
According to government statistics, as of 3 February, there were 1,091 active Covid cases across 198 aged care facilities – among 805 residents and 286 staff.
Since the pandemic began in early 2020, there have been more than 5,000 resident deaths – with more than 800 residents losing their lives since late October 2022. "This," said Mr Butler, "has had a very profound impact … on the aged care system."
Calling the latest wave of deaths "a devastating tragedy", Mr Butler said: "I want to make sure that we learn the lessons of that. And if there are ways in which we can improve protections in aged care, we will do that."
Comment on the story below. Follow Australian Ageing Agenda on Facebook, Twitter and LinkedIn, sign up to our twice-weekly newsletter and subscribe to AAA magazine for the complete aged care picture.