More than a quarter of aged care facilities have failed to apply for the COVID-19 staff retention bonus, which is limited to direct care workers because they are the most wary of working during an outbreak, a Senate inquiry heard this week.
The Senate Select Committee on COVID-19 held a public hearing on Tuesday into the aged care sector's response to the coronavirus pandemic.
The inquiry heard that only 1,500 aged care facilities have applied for Federal Government's controversial and divisive $235 million retention bonus scheme announced in March, leaving around 584 yet to apply.
So far, $54.7 million has been paid to providers and a further 500 applications have been approved for payment in mid-August, equating to an additional $48.3 million as of 31 July, the inquiry heard.
Chair of the hearing Senator Katy Gallagher questioned the aged care minister on why the retention bonus was limited to direct care workers.
In response, Minister for Aged Care and Senior Australians Richard Colbeck said it was because of comments from staff at Baptist Care's Dorothy Henderson Lodge, where a COVID-19 outbreak began in March.
"What we found with Dorothy Henderson Lodge in the early days of the COVID-19 outbreak was that people were very reluctant to come to work because of concerns about engaging with residents who had COVID-19," Mr Colbeck told the inquiry.
"It was a direct response to those particular workers who were providing direct care and were in direct contact with the residents of the facilities. That was the point of applying the retention bonus to those people, and they are still the people who we're finding are reluctant to come to work," he said.
Ms Gallagher asked whether the divide was setting two standards for aged care workers, separating those worthy of the bonus from those ineligible.
"What's the difference for someone preparing breakfast, lunch, dinner and snacks that are needed for aged care? What's not direct about that level of care? The risk for them of being in the working environment would be similar to the risk for direct-care workers," she said.
Mr Colbeck said the difference was the direct level of care they provided.
Ms Gallagher asked Mr Colbeck if the government would reconsider extending the retention bonus to all aged care staff.
Department of Health deputy secretary, ageing and aged care Michael Lye stepped in to say the department was taking steps to contact those facilities yet to apply.
"Obviously we want to see facilities apply that haven't yet applied," Mr Lye told the inquiry.
Ms Gallagher asked Mr Colbeck to put the question about expanding the bonus on notice, which he agreed to do.
Minister tells AAA measure intended for direct care workers only
In response to Australian Ageing Agenda's question about whether the government would consider expanding eligibility of the retention bonus, Mr Colbeck reiterated that the measure was focused on the role direct care workers have caring for people.
"The intent of the measure is about their usual role. If this staff member spends one hour a day providing direct care then this time is eligible.
"If they are only providing broad assessment processes, advice and office work then that is deemed ineligible," Mr Colbeck told AAA.
"Nurses performing an administrative role such as ACFI assessments will be ineligible for the payment," he said.
Peaks reiterate calls to expand retention bonus eligibility
Provider groups, unions, the Federal Opposition, aged organisations and aged care workers in all roles are united in their calls for the retention bonus to be expanded to all people working in residential aged care.
Aged care provider peak bodies repeated their calls on Thursday.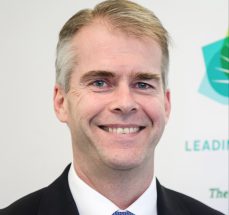 Aged Care Guild acting CEO Nicholas Brown told AAA "all staff working on the ground in an aged care home are putting their own health at risk to ensure senior Australians are receiving the care they need."
LASA CEO Sean Rooney told AAA excluding some staff from the bonus has been a "source of significant anger and distress among employees."
Comment below to have your say on this story. Subscribe to Australian Ageing Agenda magazine and sign up to the AAA newsletter