An aged care resident at Anglicare Sydney's Newmarch House in western Sydney has become the 100th Australian to die with coronavirus.
The news comes as several aged care homes in Victoria and Queensland are in lockdown over positive, inconclusive or suspected COVID-19 cases.
The government has called for aged care residents to remain vigilant.
A 93-old-female resident from Newmarch House who tested positive to COVID-19 died on Tuesday.
She is the 19th resident from the facility to die since the COVID-19 outbreak, of which 17 have been attributed to the virus.
There are 71 cases linked to the facility including 37 residents and 34 staff and the facility has appointed an adviser (read more here).
Several Vic facilities lockdown
As many facilities re-opened their doors to visitors last week in response to a new industry code, others have since headed into lockdown because of positive or suspected cases of coronavirus.
A resident at Lynden Aged Care in Camberwell tested positive to the virus while in hospital and the facility is now in lockdown, Victoria's health department reported on Tuesday.
All 177 residents and staff at the facility have been tested for the virus, AAP reported.
Also on Tuesday, HammondCare confirmed a resident of Caulfield Village aged care cottage in Victoria returned a negative test for COVID-19 that day following a positive test on Monday.
Further testing is underway but HammondCare is treating the situation as a positive case and the facility is temporarily in lockdown.
HammondCare's senior nurse Angela Raguz said they have deployed an outbreak management plan, which includes additional staff resources and working closely with the Victorian Department of Health.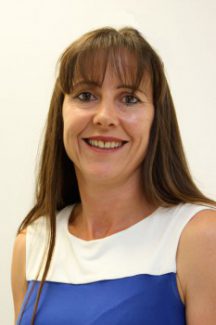 "We are undertaking extensive testing and contact tracing of all residents, visitors and staff," Ms Raguz said.
The service has also been temporarily closed to visitors.
Elsewhere in Victoria, a resident at VMCH Bundoora Aged Care Residence returned an inconclusive test result over the weekend after being admitted to hospital with a high temperature.
As the Department of Health treats all inconclusive results as positive, the home is now in lockdown, VMCH said in a statement on Monday.
The resident has returned to the home and since recorded a negative result but must return two more negative test results 48 hours apart.
All residents and staff who have had close contact with the person are now in isolation within the facility and their own home respectively, VMCH said.
MiCare has also shut its doors to visitors at Margriet Manor and Overbeek Lodge while awaiting test results for a resident at each facility who were showing flu-like symptoms on Monday.
When a resident shows flu-like symptoms they are immediately isolated and tested to minimise the chance of spreading coronavirus within facilities, MiCare said in a statement.
At the same time, the provider implements enhanced visitation restrictions until the test results are known 48-72 hours later.
Qld facility transfers some residents
Also on the weekend, Queensland Health moved 35 residents from North Rockhampton Nursing Centre to the nearby Mater and Hillcrest hospitals to allow appropriate isolation of other residents at the facility.
Sunday's move followed negative tests results for all 114 residents and 79 staff of the state-run facility after it went into lockdown last week.
A nurse who worked at the facility tested positive to COVID-19 on Thursday night after working while waiting for the results.
Govt calls for vigilance
On Tuesday, Minister for Health Greg Hunt and Minister for Aged Care Richard Colbeck urged aged care residents to maintain physical distancing and strict hygiene measures.
Mr Colbeck said he was deeply saddened by the latest death at Newmarch House.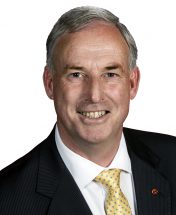 "The deaths at Newmarch House underline the dangers COVID-19 pose for vulnerable and senior Australians.
"Protecting the health and wellbeing of residents remains a focus for both Commonwealth and state.
"We are not out of the woods. Protecting our most vulnerable is everybody's responsibility," Mr Colbeck said.
Mr Colbeck said the Aged Care Visitor Access Code set out a nationally consistent framework to ensure the health and wellbeing of residents and important social connections (read more here).
Both ministers said the COVIDSafe app remained a key to ensuring a stronger, safer future.
Comment on the story below. Follow Australian Ageing Agenda on Facebook, Twitter and LinkedIn, sign up to our twice-weekly newsletter and subscribe to AAA magazine for the complete aged care picture.