Residential aged care providers and people working in aged care homes in Western Australia will face fines up to $100,000 if they fail to follow new mandatory vaccine directions announced this week.
Under the state-of-emergency direction approved by WA Chief Health Officer Andrew Robertson on Monday, anyone working at an aged care facility must have one dose of the COVID-19 vaccine by 17 September.
This includes all facility employees such as care, hotel services, mantenance and administrative staff, transport drivers, students and volunteers and visiting health care workers including doctors, allied health and ambulance staff.
Penalties for non-compliance include up to $20,000 for individuals and up to $100,000 for organisations.
Residential aged care staff are required to provide evidence that they have been vaccinated to their employer, who must keep a record of it. Providers must have the record available for inspection upon request, the WA Department of Health said in a statement.
The direction follows the National Cabinet's decision in June to make the COVID-19 vaccine mandatory in aged care.
"This advice aligns Western Australia with the Commonwealth position agreed by the National Cabinet and is based on advice from the Australian Health Protection Principal Committee," WA's health department said in a statement.
The AHPPC has endorsed an approach to defining who the relevant directions will apply to and the targeted exemptions that may be available to promote national consistency.
"Western Australia is the first state to release a public health order regarding residential aged care worker vaccinations… with other states and territories also working on completing their public health orders," a spokesperson for the Australian Department of Health told Australian Ageing Agenda.
As at 10 August, providers have reported the vaccination status of 275,289 residential aged care workers under mandatory reporting requirements with 57 per cent of staff receiving at least one dose, the spokesperson said.
To date 102,771 workers are fully vaccinated (37 per cent) and 55,433 employees have received the first dose of a COVID-19 vaccine (20 per cent), the spokesperson said.
Exemptions for aged care workers
Temporary exemptions to vaccination may apply where supply of a COVID-19 vaccine is delayed or incomplete and further exemptions may apply where compliance will undermine the quality of care available to residents, the health department spokesperson said.
"For example, where staff have been furloughed due to the exposure of facilities to community transmission and as a result immediate workforce deployments are required," the spokesperson said.
Permanent and temporary exemptions and approval processes will be a matter for states and territories to determine and may include for medical reasons and pregnancy.
"It is unlikely exemptions on religious, political or personal grounds will be granted," the health department said.
Find out more about the AHPPC's advice for mandatory vaccinations and the WA public health order.
Providers working to vaccinate staff
Aged and Community Services Australia CEO Patricia Sparrow said in-reach teams are the best way to ensure aged care staff are vaccinated by the September deadline.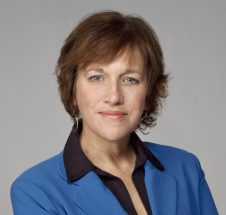 "Currently, there are a range of options for workers to be vaccinated and providers are working hard to support the vaccine rollout," Ms Sparrow told AAA.
"Meeting the target date for workers to have had their first jab is dependent, as it has been all along, on supply and distribution," Ms Sparrow said.
Sean Rooney, CEO of Leading Age Services Australia told AAA: "The pace of the vaccination of aged care staff has picked up with priority for aged care staff being granted at vaccination hubs, GP clinics and in-reach clinics on site."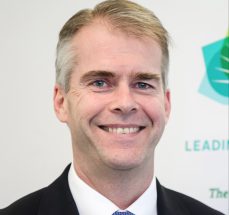 The Australian Aged Care Collaboration is working with the Federal health department and the Vaccine Taskforce to ensure all staff have at least one dose of the vaccine by 17 September.
To help speed up the vaccine rollout, aged care provider Peninsula Villages on the Central Coast of New South Wales has turned its unused Jack Aldous House at Umina Beach into a vaccination hub for aged care workers in the region.
The vaccination hub will be staffed by NSW Health contracted workers and is due to start vaccinating aged care workers from 13 August.
Comment on the story below. Follow Australian Ageing Agenda on Facebook, Twitter and LinkedIn, sign up to our twice-weekly newsletter and subscribe to AAA magazine for the complete aged care picture.