An "overwhelmed" workforce coupled with "chronic understaffing" has been identified as the "fundamental contributor" underpinning the current crisis in Australia's aged care sector, according to a survey of workers.
Conducted by the Australian Nursing and Midwifery Federation, the national survey asked nurses and care workers about the workforce challenges they have had to face amid the peak of the Omicron wave of the COVID pandemic.
The findings and comments add to the already bleak picture of how the stresses and strains of working on the frontline have caused staff to be "physically and emotionally burnt-out" after working long hours and extra shifts without sufficient breaks or access to proper-fitting PPE.
Among the findings:
42 per cent worked long periods without adequate breaks
40 per cent worked double shift
35 per cent of respondents worked unpaid overtime.
Meanwhile:
61 per cent reported working hours were "a bit more" or "a lot more" than they would like
38 per cent reported their employer did not provide isolation leave with pay
25 per cent reported their employer asked them to cancel or delay planned leave or return to work early from leave due to COVID-related strains on the systems.
The pressures could have longer-term implications as:
37 per cent of respondents said they planned to leave their job within one to five years with
21 per cent planning to leave within the next 12 months.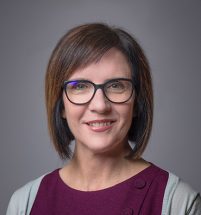 Aged care workers are "fast-losing hope", said ANMF federal secretary Annie Butler. "Most concerning for the ANMF and indeed, the whole community, is the number of aged care staff who reported that they will leave their jobs – that's years upon years of experience just walking out the door," she said.
"Lack of effective recruitment and retention of nurses and qualified care workers will only put further strain on a system at breaking point and will lead to more suffering and neglect."
'There is only so much we can take'
The ANMF report quotes desperate aged care workers from across the country. "[We] are chronically short-staffed always. Some staff have resigned, and more are about to," said one from Victoria. "Makes me very sad for the residents that rely on us so much but there is only so much we can take."
A registered nurse from Western Australia said: "Our workforce has been devastated. I have worked so hard – over 120 hours for the fortnight. I have no more to give." Another nurse in South Australia said: "I know a lot of us want to leave because we feel unheard and not appreciated. But a part of me can't, because I need to be there for the most vulnerable."
In all, 985 participants answered at least one survey question with 938 participants making it to the end of the survey. Among the many problems respondents highlighted are:
poor leadership with constantly shifting guidance and lack of communication
insufficient pay – particularly for forced overtime – with workers required to use holiday pay when required to isolate
general concern and anxiety for the safety of residents, colleagues, and family.
Ms Butler blamed the Federal Government for the workforce crisis. "Time and time again, Mr Morrison and his ministers were warned of the impending crisis in aged care and despite the devastation of the COVID-19 pandemic, have still done nothing to address the chronic understaffing," she said.
When ANMF members were asked how the Morrison Government could fix aged care, the answer was unequivocal: more qualified staff. "Surely, the Government has to listen? Australians cannot stand by and watch [the workforce] suffer any longer," said Ms Butler. "There must be no more talking, no more task forces, no more inquiries or reviews, no more deferring responsibility – only action."
Comment on the story below. Follow Australian Ageing Agenda on Facebook, Twitter and LinkedIn, sign up to our twice-weekly newsletter and subscribe to AAA magazine for the complete aged care picture.