When:
February 1, 2018 – February 20, 2018
all-day
2018-02-01T00:00:00+11:00
2018-02-21T00:00:00+11:00
Where:
Venue Holy Family Services Face to Face and Online Certificate IV Ageing Support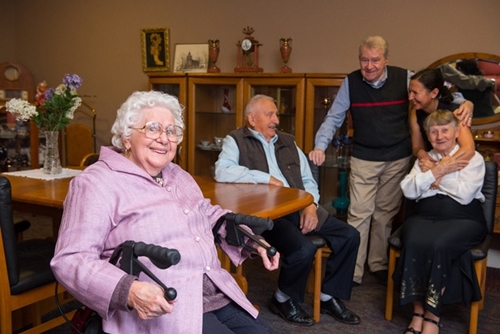 Cert IV in Ageing Support is delivered via a blended style of delivery to accommodate busy workers. This means you can attend face to face classes, complete online assessments, conduct the work placement requirements in your own workplace or use the simulated workplace options which provides maximum flexibility for you to gain this qualification.
If you have a recent Cert III in Individual Support you may be eligible for credit against this course which will mean you gain the qualification much faster.
Holy Family Services RTO provides the most flexible and cost effective Certificate IV in Ageing Support without diminishing the quality of education.
This course is offered via blended delivery over 18 months. It can be obtained more quickly if you are currently working within Aged Care. There is a 120 hour work placement requirement for this course.
We also are a Residential Aged Care Service and we know how to support you throughout your studies. Our dedicated trainers and assessors have extensive experience in Aged Care.
You will be offered Recognition of Prior Learning and if you have completed identical units within the CHC33015 Cert III in Individual Support qualification you will gain significant credits towards the Certificate IV in Ageing Support.
The average price of this course is $4668 according to the official Australian Government site MySkills site. Holy Family Services RTO offers it for $3000, plus an $80 administration fee. This is a very cost effective way to gain this qualification. In addition we offer payment plans over the duration.
Please contact Holy Family Services RTO on *(02) 9678 8200 or email Diana on rto@holyfamilyservices.com.au or go the website and download the enrolment form and the information sheet. http://www.holyfamilyservices.com.au/registered-training-organisation.aspx