When:
August 6, 2014 @ 11:30 pm – August 7, 2014 @ 6:00 am
2014-08-06T23:30:00+00:00
2014-08-07T06:00:00+00:00
Where:
The Portside Conference Centre
207 Kent Street
Sydney NSW 2000
Australia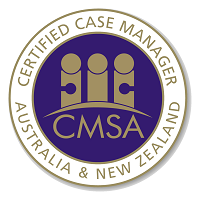 *Special End Of Financial Year Offer*
"Essential training for the case management agency, educator, practitioner, professional or supervisor" ~ brought to you by the CMSA, Australia & New Zealand's national registration & regulatory body for Certified Case Managers™
This specialist training is fundamental for all individuals & agencies to demonstrate they hold the necessary skills, knowledge & qualifications required to provide case management in accordance with the national practice Standards for case management in Australia & New Zealand.
For those providing CDC or Individualised Care this training is critical to understand what is expected in case management by funding bodies. Organisations are now required to demonstrate employees have the necessary skills and qualifications to undertake case management roles.
Training objectives:
• understand each of the four (4) National Standards of Practice for Case Management & their relevance & application to your role (practical, managerial or theoretical) and client group
• receive the resources necessary to review, measure & assess professional practice, performance & compliance against the National Standards of Practice for case management
• obtain the fundamentals to embed professional responsibility, accountability & an ethically uniform approach to case management, both at the practitioner, program & agency level of practice
• be knowledgeable in the values, principals, ethical practice & professional conduct for case management & informed of your individual professional responsibilities
• acquire the necessary resources & tools to facilitate best practice case management in accordance with evidence based Standards
• attain one (1) of the pre-requisites required to apply for registration as a Certified Case Manager
Participants receive:
• a copy of the National Standards of Practice for Case Management, 3rd Revised Edition 2013 & the National Code of Ethics for Case Management, 2nd Edition 2013 (retail value $165.00)
• a Certificate of Attainment (PDF version emailed to delegates on completion of training)
Register online: http://www.cmsa.org.au/events/event/sydney-78-cmct01-case-management-national-certification-competency-training
Download Flyer: http://www.cmsa.org.au/documents/item/168
Course outline: http://www.cmsa.org.au/events-info/competency-in-the-national-standards-for-case-managers
Contact us: T: (07) 4055 4052 E: training@cmsa.org.au W: www.cmsa.org.au
Case Management Society of Australia & New Zealand (CMSA)