When:
August 29, 2019 – August 30, 2019
all-day
2019-08-29T00:00:00+10:00
2019-08-31T00:00:00+10:00
Where:
Crown Conference Centre, Melbourne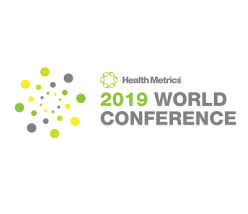 ADAPT and ALIGN to New Thinking.
With the current climate of increasing scrutiny on the Health and Social Care industries, it is crucial to think about efficiency and compliance. Providers (owners/operators), of community health and disability services, residential aged care facilities or home care and retirement village businesses, are; amongst other things, continually seeking to improve the lives of the people they service. This can only be realised by reducing the operational risks and increase efficiency / profitability.
Connection, integration, consolidation and alignment is the next step in the evolution of process automation and the delivery of high-quality care. Change in operational standards are integral to relieve time to provide the best care that we can.
Last year's Health Metrics World Conference saw more than 30 speakers, interactive workshops and networking activities. This year's conference will once again inform and engage providers of aged care, retirement living, primary health care, home and disability care.
Industry leaders and service-providers are invited to share their experiences Technology & Innovation, Leadership & Management, Quality & Standards, Analytics & Reporting, Government, Policy and Royal Commissions.
Visit the Conference website at: https://nvite.com/HMWC2019/a3edf/
For more information on the Health Metrics World Conference
Please contact our Event Team on:
T: 03 9999 3145
kimhesse@venues2events.com.au
luke@venues2events.com.au