When:
February 14, 2014 – February 15, 2014
all-day
2014-02-14T13:00:00+00:00
2014-02-15T13:00:00+00:00
Make sure you have access to the right information at the right time for the right person.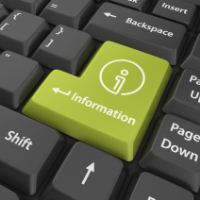 Information systems – keys to delivering quality care
A home's information systems are critical in providing effective resident-centred care. In this one-day workshop you will explore the types of information that staff need to do their jobs. You will examine and assess how well your current systems are being used and explore the elements and indicators that make up an effective information system. This workshop is targeted to senior aged care staff with the capacity to influence and implement change in systems and processes. This may include directors of care/nursing, CEOs, service managers or quality managers.
Cost Per participant $270 (includes GST) Group bookings (5 or more from the same home) $256.50 per person (includes GST)
Want us to come to you? You can save time and money by arranging for us to conduct a workshop at your home – not to mention the benefits in terms of team-building for your staff.
Click here for more information on organisation-direct workshops and to complete an expression of interest.
For more information including dates, locations and to book online, go to www.accreditation.org.au/education/information-systems/
Enquiries Phone 1800 728 589 or email: education@accreditation.org.au