When:
February 17, 2021 – February 18, 2021
all-day
2021-02-17T00:00:00+11:00
2021-02-19T00:00:00+11:00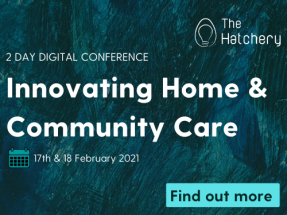 The Home and Community Care sector is in the midst of significant change and transformation, with the Royal Commission and the COVID-19 pandemic creating shifts that could potentially reposition Home Care into the future.

To help you unpack what all of this means and what impact it will have for you, we are delighted to bring you the Innovating Home & Community Care conference, developed in proud partnership with COTA Australia and Aged & Community Services Australia (ACSA).

This conference is taking place on 17th & 18th February 2021 and will support you with first-hand knowledge and practical insights to help you digest and navigate the most pressing challenges and changes impacting the Home Care sector right now. This event is one of the few conferences focusing exclusively on Home & Community Care, giving you relevant and practical content specific to you.

Attend this interactive conference to:

●        Hear from a range of experts and stakeholders and unpack the Home Care reform agenda

●        Build business sustainability & success

●        Gain insights on regulating safety & quality in home care

●        Measure & improve the delivery of safe & high quality care at home

●        Learn how technology is being used to drive efficiency & enhance consumer choice & control

​​​​Can't make the full conference? Don't worry, you'll have full access to all sessions both live and on-demand.
Download our conference brochure for more information: https://go.the-hatchery.co/7752-aaa-web