When:
2021-03-09T00:00:00+11:00
2021-03-10T00:00:00+11:00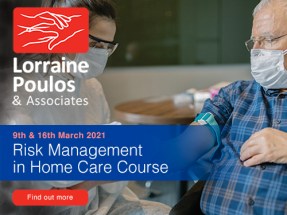 Risk Management can sometimes be 'underdone' or overly complicated. At LPA we have assisted many providers introduce simple yet effective risk management practices.
The course will cover:
Risk identification and assessment
Select and apply risk treatments to manage and reduce risks
Establish and maintain processes to support risk management
Support staff to identify, manage and respond to risk
Facilitate risk recovery with contingency plans
Monitor and review the risk management system
Embed risk management within your organisational culture
Strategic risk management including current, changing and future needs?
This webinar will provide you with reassurance, resources and examples of how to improve your approach to risk.
This course is aligned to the following units of competence and may be useful as recognition of prior learning for the units:
• PSPMNGT704A Undertake enterprise risk management
• BSBRSK501B Manage risk
• PSPGOV517A – Coordinate risk management