When:
November 12, 2016 – November 25, 2016
all-day
2016-11-12T00:00:00+11:00
2016-11-26T00:00:00+11:00
Where:
https://sagetours.com.au/south-africa-nov-2016/
South Africa
Contact:
Judy Martin SAGE International Program Manager
+61 437 649 672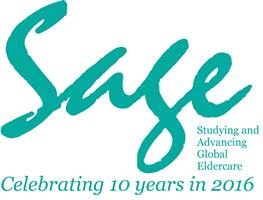 Following the huge success of 2014 program to South Africa SAGE is returning.
South Africa is a country of contrasts, rich in its diversity – of peoples, languages, cultures, fauna and flora, beautiful scenery from the mountains to the sea, and into the deep rural countryside. This diversity is also reflected in aged care services.
We are delighted to announce that this program will be lead by South African Aged Care expert Margie van Zyl Chapman Chair of International Homes & Services for the Aged (IAHSA) and Commonwealth Association Homes and Services for the aged (CommonAge) board member.
This tour would suit CEOs and facility managers, particularly those operating in Rural remote and regional areas looking to gain fresh insights into care delivery for their organisations. Be prepared to be professionally, and personally, challenged by the contrasts you will experience. This tour will highlight innovation in care models like you could not imagine
There is opportunity to register for an optional post-tour recreational Safari extension. This is your chance to experience the African wilderness from a unique and immersive perspective.