The 1st of July was D-day for the aged care sector as a number of major changes came into play, including a wage increase for workers and 24/7 onsite nursing in residential care.
Taking to Twitter for a video address, Minister for Aged Care Anika Wells said the 1 July signified "a massive milestone" for the industry. "The Albanese government is restoring dignity to older people, just as the royal commission asked us to do."
From 1 July, more than 250,000 aged care workers – including direct care and some non-direct care workers – will receive a 15 per cent increase on their award wage.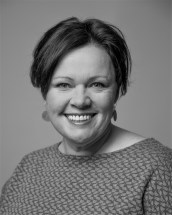 The pay deal – the outcome of the Fair Work Commission's work value case – shows the government "truly values aged care nurses and care workers," said federal assistant secretary of the Australian Nursing and Midwifery Federation Lori-Anne Sharp.
She added: "The government has assured the ANMF that it is funding a pay increase for all eligible workers in aged care, to recognise the incredibly important work nurses and care workers do each and every day caring for older people across the country."
Also from 1 July, aged care facilities will be required to have a registered nurse onsite providing around-the-clock care.
This, said Ms Wells, will "improve resident safety by making sure quality, qualified care staff are always available."
Ms Sharp said the 1 July changes provided hope that meaningful and long-awaited change had begun. "This is a day where we can pause for a moment to celebrate the extraordinary efforts of ANMF members in the fight over decades for safe staffing and better pay. We hope that aged care workers have a little more spring in their step as they see these results roll out."
Meanwhile, the ANMF will continue to work with government to develop clear guidelines for the process of passing on the funding in full as wage increases, said Ms Sharp.
"We will also continue to work with the government on accountability and transparency for the taxpayer funding dedicated to wage increases to ensure it is used solely for its intended purpose – long overdue and very well-deserved wages increases for aged care workers."
RN reporting
In tandem with mandatory 24/7 RNs, comes a legal requirement for providers to report on their RN coverage every month. They must report even if the facility is exempt from the 24/7 RN responsibility.
Providers must report on:
whether or not an RN was always onsite and on duty
every period of 30 minutes or more an RN was not onsite and on duty
the main reason for each period that an RN was not onsite and on duty
the main alternative clinical care arrangement in place for each period an RN was not onsite and on duty.
Providers must complete and submit their report by 11.59pm AEST of the seventh day after the end of the calendar month. However, providers may report for each day of the calendar month at any time before the report is due. For example, daily, weekly or at the end of the month.
Providers must use the Government Provider Management System to submit their reports.
The first 24/7 RN report is due by 11.59 AEST on Monday 7 August.
Other aged care reforms that came into effect on 1 July include:
While commending the government for their commitment to fixing aged care thus far, Ms Sharp said there is still much more to be done. "This is a critical first step in acknowledging the true worth of aged care workers who have been undervalued for their complex work. These reforms will help retain and recruit nurses and carers to the sector and ultimately ensure that older Australians get the quality care they deserve. The rebuilding of the aged care sector is just beginning."
Comment on the story below. Follow Australian Ageing Agenda on Facebook, Twitter and LinkedIn, sign up to our twice-weekly newsletter and subscribe to AAA magazine for the complete aged care picture.