The federal government has announced 10,000 extra home care packages worth $851 million over four years in its mid-year economic outlook released late last year.
The Mid-Year Economic and Fiscal Outlook 2020-21 (MYEFO) also includes the $63 million for increased allied health and mental health services in residential aged care, $58 million for the aged care COVID-19 response and $11 million towards the forthcoming Serious Incident Response Scheme announced in early December.
MYEFO also includes $8 million to extend the operation of the Victorian Aged Care Response Centre and $6.3 million to temporarily suspend the reduction in the residential aged care subsidy when a resident is on extended hospital leave.
Prime Minister Scott Morrison says the additional home care packages reflect the need to provide older Australians with appropriate care.

"The health and wellbeing of older Australians is an absolute priority," Mr Morrison said on December 16.
"By providing more support to people at home, we are ensuring that Australians, as they age, have greater choices and their families have greater choices."
The allocation will increase the number of Australians receiving in-home care to approximately 195,600 by the end of June, says Greg Hunt, who is now health and aged care minister with responsibility for the government's response to the aged care royal commission.
In the ministerial changes unveiled by Mr Morrison late last year, the aged care portfolio has been brought into Cabinet under Mr Hunt, with Richard Colbeck retaining responsibility for senior Australians and aged care services, including the delivery and regulation of residential and home care services.
Welcome move but more needed
Consumer group COTA, which is lobbying for a maximum one month wait for home care, has welcomed the new packages as great news for older Australians.
"(This) announcement is yet another promising step by the government towards ensuring all older Australians can live at home as long as they are able to, and are not prematurely forced into residential care while they wait for care at home," Chief Executive Ian Yates said in a statement.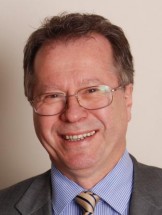 He says the investment means that nearly 40,000 new home care packages have been funded in the current financial year.
"This gives us hope that the government is well on the way to making age care reform a major budget priority, " he said.
Each year 19,000 people who are approved by government for home care are forced into residential care before they receive a package and another 10,000 die while waiting, Mr Yates says.
"It is vitally important that older Australians are afforded the respect and dignity of being supported to live in their own home as long as they are able to with proper supports. The current system simply isn't working."
He called on the government to continue to roll out new home care packages through the year to ensure targets are met.
Workforce investment needed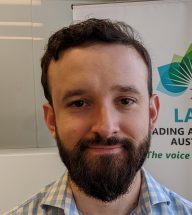 Leading Age Services Australia (LASA) said the announcement represented a significant funding commitment but more was needed.
"This is just another down payment on the much broader challenges facing home and residential care," said LASA's Acting Chief Advocate, Tim Hicks.
"We want to work with the Government on a detailed plan to reduce the waitlist and increase the number of high-level packages."
Immediate investment in the aged care workforce was a "no brainer" he added.
Aged and Community Services CEO Patricia Sparrow said the additional funding was a welcome down payment on what was required for system change.
"To set up the aged care system for the next few decades we need a total system rethink and a commitment to an aged care system that meets the needs of older people," she said.
The final report of the royal commission provides a significant opportunity for a reset of aged care so it meets expectations, Ms Sparrow said.
"We will always welcome more support, but we need more than the drip-feed that's kept our services to older people on life support even prior to the pandemic."
'Splashy announcements'
Opposition spokeswoman on aged care Julie Collins also says the government is simply continuing to drip feed care to older Australians, with "splashy announcements" as more than 100,000 continue to wait.
"The Government needs to stop drip feeding packages and actually have a proper plan to deal with the waitlist," she said.
"The Government needs a proper plan and it needs to tell older Australians how long they have to wait for these packages and why. To continually drip feed them is not good enough."
Catholic Healthcare Australia, which provides 20 per cent of home care for older Australians, says future funding reform, as well as action on bolstering the workforce, is needed.
"Today's funding announcement will change the lives of many older Australians and their families who will be able to live with greater comfort and security in their own homes.
"However, it is important we recognise that leaves around 100,000 older Australians still languishing without the support they require. As a nation we can and must do better," CEO Pat Garcia said.
All eyes will be on this year's budget, which will be handed down after the royal commission's final report in February, he added.
Additional reporting by Natasha Egan.
This story first ran on Community Care Review.
Comment below to have your say on this story. Subscribe to Australian Ageing Agenda magazine and sign up to the AAA newsletter