Regional and rural community care aged provider and training organisation integratedliving Australia is among recipients of $52 million in Commonwealth Government funding for projects to improve palliative care education and training for health and aged care workers.
The 12 winning projects, which also aim to raise awareness of end-of-life choices for all Australians, were announced by Assistant Minister for Health Fiona Nash on Tuesday at the launch of the 2015 National Palliative Care Week (NPCW).
This year's campaign, which runs from May 24 – 30, has the theme of 'Dying to talk; talking about dying won't kill you'.
The Wagga Wagga consortium of integratedliving and Charles Sturt University picked up $3.3 million through the National Palliative Care Projects fund for its Listen, Acknowledge, Respond project, which it will deliver in conjunction with the Amaranth Foundation in the Riverina region of NSW.
The regional project aims to improve patient palliative care by identifying and building the capability of allied health, social and other health care workers to support end-of-life care needs for people with life limiting illness.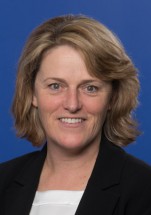 Palliative Care Australia (PCA) CEO Liz Callaghan said this project would improve the level of end-of-life care patients received through educating the full range of workers in the health care system.
"It is important our allied health care workers, social workers and others are supported to understand the needs of Australians facing end of life and their particular care needs," Ms Callaghan said. "The emphasis on rural and remote services is vital as it is residents in these parts of the country that often struggle to access palliative care."
Ms Callaghan said PCA welcomed the investment from the Government for these projects and the commitment of Senator Nash in further developing skills and training in this important area.
Funding up to $52 million over three years for national projects was allocated by the Government in 2014 to focus on education, training, quality improvement and advance care planning.
The Successful National Palliative Care projects announced by Senator Nash are:
Queensland University of Technology to continue educating and training the health workforce to provide quality palliative care;
the University of Wollongong to continue the Palliative Care Outcomes Collaboration, identifying and measuring the impact of palliative care on people with a life-limiting illness, their families and carers;
Palliative Care Australia to continue as the peak body for palliative care in Australia, promoting quality end of life care for all;
Austin Health to continue Respecting Patient Choices, a national program to assist individuals to choose their end of life care and to inform their families, carers and health professionals;
Children's Health Queensland Hospital and Health Service for a national project to improve paediatric palliative care;
Integrated living Australia and Charles Sturt University to deliver projects focused on person-centred palliative care, and bench-marking of skills;
Carers Australia Incorporated to deliver training to support carers of palliative care patients;
Cabrini Health Limited to develop an Advance Care Planning online resource, taking account of various religious and cultural considerations;
Australian Institute of Health and Welfare to continue palliative care data analysis and reporting; and
Flinders University of South Australia for CareSearch, an online palliative care resource; the Palliative Care Clinical Studies Collaborative; and development of education modules on end of life care in acute hospital settings.
"Collectively these projects will improve palliative care education and training for the health and aged care workers, and raise awareness of end of life choices," Senator Nash said.
Aged care must be included
While many of these projects connect into the aged care sector, none of them are dedicated to aged care, where palliative care is core business.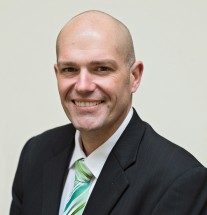 Leading Age Services Australia (LASA) CEO Patrick Reid said they were pleased to see their partners Palliative Care Australia and Respecting Patient Choices funded to continue in their advocacy and service roles.
LASA is one of the partnering organisations led by Respecting Patient Choices managing the Decision Assist program, which is funded by the Australian government to enhance the provision of palliative care and advance care planning services to the aged nationally.
"We would naturally seek that any education and training that is made available includes the aged care workforce particularly given our client base, even though carriage for this falls outside of the health department technically since the change to DSS," Mr Reid told Australian Ageing Agenda.
"More and more we are going to see palliative approaches that utilise the skills of home care and residential care providers, so it is important that palliative care is not only seen through a medical prism but also a community and social discussion as is the thematic focus for palliative care week."
A spokersperson for Senator Nash said the projects being undertaken by Queensland University of Technology, Austin Health, Carers Australia, Cabrini Health and Flinders University of South Australia's CareSearch project were also available for aged care workers.
Improving care in hospitals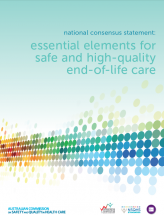 Elsewhere as part of NPCW, the Australian Commission on Safety and Quality in Health Care launched a national consensus statement on Thursday that sets out an approach to improving palliative care for hospital patients.
'Essential Elements for Safe and High-Quality End-of-Life Care' has been endorsed by the Australian Health Ministers as the national approach for delivery of end-of-life care services in Australian hospitals, which PCA CEO Liz Callaghan said was welcome recognition for palliative care.
"Many Australians die in hospital, despite more than 70 per cent wanting to die at home. It is vital that those who are receiving care in hospital are well served by a multidisciplinary team with the patient at the centre of care."
She said the consensus statement set out principles of care that put the patient first, considered values and wishes and recognised the importance of training in palliative care.
"These principles are particularly important in the acute setting – where the fast pace of care and focus on interventions can often be challenging for those with a terminal condition," Ms Callaghan said.
The commission has also developed an information sheet for patients, family members, carers and advocates, which supports the consensus statement.
More palliative care in the home
A new community palliative care service in NSW is having a positive impact on fulfilling people's wish of dying at home, according to figures released by HammondCare to coincide with NPCW.
Since the program began in late 2013 in seven Local Health Districts in NSW, the Palliative Care Home Support program has been accessed by more than 400 people with 76 per cent dying at home.
The majority of recipients were aged 65 to 84, but the program has been accessed by people of all ages, according to the figures, which show the majority of patients had some form of cancer while others died from non-cancer illnesses like heart failure and increasingly dementia.
According to PCA up to 74 per cent of Australians would like to die at home but only 16 per cent do.
HammondCare operates the NSW Government-funded program to increase access to community-based palliative care in a consortium with Sacred Heart Health Service and Calvary Health Care Sydney.
As part of the program, more than 300 care workers across NSW have so far received training providing specialist coverage for 140 towns and an educational website for health professionals and the broader community has been developed. Visit www.palliativecarebridge.com.au.
Start talking
As per the week's theme, PCA is encouraging all Australians to talk about dying this week so when the time came, family and friends could be guided by a person's wishes and advocate accordingly.
"It is also important to recognise that a patient's wishes may change over time and the depth of the conversation that includes goals of care and an individual's values will have a significant impact on the success of care. For them, and for their families," Ms Callaghan said.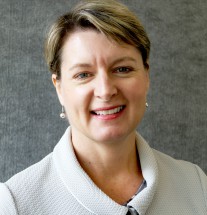 Alzheimer's Australia CEO Carol Bennett said their free online resource, start2talk.org.au, was a good place for people to go to to help them start planning ahead and talking about dying.
"It has worksheets designed to spark practical conversations about this important topic. It also has comprehensive information relevant for all States and Territories, as well as a section for health and community care professionals," Ms Bennett said.
Start2Talk, which has had been 10,000 visitors since it was launched in March last year, was developed through Alzheimer's Australia's National Quality Dementia care Initiative. It was created with the support of Palliative Care Australia, Consumers Health Forum, Carers Australia, COTA, National Seniors, the RACGP and other health and aged care organisations.
Role of GPs
The Australian Medical Association is also getting behind the PCA's call to start a conversation with AMA vice president Dr Stephen Parnis urging people to also discuss the subject with their doctor and consider advance care planning to guide treatment decisions.
"[Advance Care Planning] respects the patient's right to take an active role in their health care in an environment of shared decision-making between the patient and their doctor," Dr Parnis said.
"Doctors, particularly general practitioners, play an important role in supporting patients, in a culturally appropriate manner, to discuss death and dying and to make an advance care plan. Doctors can provide information about the clinical aspects of care, and help answer any questions, including those related to palliative care."
Online hub for doctors
To further support doctors, CareSearch, which is a part of the Discipline of Palliative and Supportive Services in the School of Health Sciences at Flinders University, has released a revised set of resources to help GPs care for patients nearing their end of life at home of in residential aged care.
The CareSearch GP Hub is a free online site linking doctors to palliative care tools, information and resources, which consolidates the best available evidence while facilitating access to practical resources and Australian guidance, according to CareSearch.
New features include:
A checklist to help GPs plan for death in a patient who is nearing the end of life, whether they live in a residential aged care facility or at home.
Links to palliAGED, a new smartphone app that helps GPs care for older palliative patients at home or in residential care, providing prescribing support and informing key clinical processes such as advance care planning, case conferencing, and terminal care
My Information Kit, a tool which allows a GP to select and collate factsheets for patients and carers about symptoms and care issues. The factsheets can be compiled and printed, or emailed with a coversheet including the GP's contact details.