There has been an 85 per cent increase in the number of applications to set aged care accommodation prices above the threshold compared to the previous year, the Aged Care Pricing Commissioner's annual report shows.
The pricing commissioner is responsible for reviewing and approving applications from providers who want to charge more than $550,000 for a refundable accommodation deposit or equivalent daily accommodation payment.
The report released on Wednesday shows that the commissioner approved 386 of the 539 applications it received in the 2017-18 financial year, 220 of which were for renewals.
Forty-one applications were reframed by applicants who amended the number of rooms or reduced the proposed price and 12 were withdrawn following advice from the pricing commissioner's team.
The team provides feedback on applications unlikely to be successful and those that need to be substantially reframed and resubmitted.
The remaining 100 applications were reviewed after 1 July 2018, the report said.
Aged Care Pricing Commissioner John Dicer, who commenced the role in May this year, said the main area of activity for this financial year was for renewal applications made on or before 1 July 2014.
Pricing approvals are valid for four years.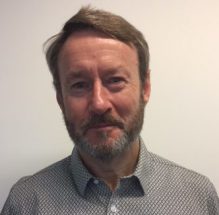 Mr Dicer said no applications were rejected because his team worked closely with providers to ensure applications had the best chance of being approved.
"If an application is withdrawn or reframed, it means they haven't provided the right level of information or they may not have pitched what we believe is pricing at the right level," Mr Dicer told Australian Ageing Agenda.
The average turnaround time for applications was 31 days, which has increased from 17 days for 290 applications in 2016-17. However, it was still within in the 60-day target.
This reflects the increase in applications and renewals received in comparison to previous years, Mr Dicer said.
"This year we had an excess of 500 applications and that was probably because we ended the first four-year period, and applications lapse after four years," he said.
He said internal changes in the commissioner's office in April also increased the workload for assessors.
In addition to reviewing applications, the pricing commissioner also aims to improve transparency in pricing among aged care facilities.
Over a five-year period (2013-14 to 2017-18), the largest number of higher prices approved were in the range of $550,001 to $700,000 (37 per cent) followed by $700,000 to $850,000 (36 per cent). Under two per cent of places were approved at $1.5 million and above.
As at 30 June 2018, the pricing commissioner has approved applications in relation to 7,705 rooms or places, an increase of more than 4,700 over three years, the report shows.
Mr Dicer said there was increasing financial pressure in the aged care sector, which appeared to be impacting the rate of applications.
"The number of new refurbished facilities are still going up, but not at the rate they were going up two to three years ago, and I think that's reflective of some of the uncertainty within the market in terms of having an investment stability," Mr Dicer said.
Mr Dicer said he intended to work on the following valuable tasks for the aged care industry over the next 12 months:
review and revise internal processes and procedures
regularly engaging with industry peak bodies, providers and consumers
create new industry reference and working groups
complete a revision of the commissioner's website to improve relevance and readability
develop a newsletter on activities and trends
regularly meet with and visit aged care facilities
actively engaging with financial institutions.
Access the Aged Care Pricing Commissioner Annual Report 1 July 2017 – 30 June 2018 here.
Comment below to have your say on this story
Subscribe to Australian Ageing Agenda magazine and sign up to the AAA newsletter