In his final article written before he died in June, leading expert on ageing policy Professor Hal Kendig has called for more political will to manage population ageing so future generations can enjoy outcomes better than his own.
Professor Kendig, Professor of Ageing and Public Policy at Australian National University, spent 45 years in ageing research and his observations took on a personal perspective more recently while living with a degenerative neurological condition and receiving home care services.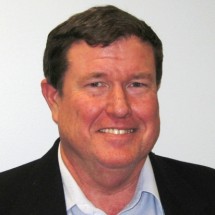 In his final public contribution to the discussion on ageing published on the Australasian Journal on Ageing online on Tuesday Professor Kendig said successive governments had acted inadequately despite abundant evidence and advice to inform them.
"I am concerned that Australia has snatched failure from the jaws of victory on ageing policy and time is running out to get the settings right," said Professor Kendig, a sociologist and gerontologist.
It is going to require political will to turn the situation around, he said.
"Australia and Australian governments are well positioned to manage population ageing yet we have had almost two decades of underwhelming progress.
"I hope our governments can find that will so future generations can enjoy outcomes better than my own."
Professor Kendig, who was chief investigator for the Australian Research Council's Centre of Excellence in Population Ageing Research (CEPAR), said there was abundant evidence from Australia and around the world to inform policy decisions about ageing and help ease the economic impact of population ageing and provide better outcomes for seniors.
There have also been multiple independent Australian reports "all pointing to clear and sensible policy directions that remain largely ignored," he said.
"With the exception of a handful of bright policy moments" in the last 17 years including the Living Long Living Better reforms, the expansion of home care and an age discrimination commissioner, "we have seen only a mediocre piecemeal approach to population ageing, focused heavily on aged care, wrapped up and marketed to voters prior to elections."
As part of a roadmap to reframe the narrative around ageing Professor Kendig pointed to two CEPAR supported books he co-authored including Ageing in Australia: Challenges and opportunities for a positive framework and coordinated approach to population ageing (read more here).
However, in order to break the cycle of piecemeal and election-focused policymaking, Professor Kendig said Australia needed a bipartisan and whole of government approach to ageing.
"Without a commitment to coordination, cooperation and communication within and between traditional government portfolios, Australia has little hope of changing its future prospects," Professor Kendig said.
He called for an office on ageing attached to a central department such as Treasury to ensure coordination of broad-based policies, and a minister for ageing, adding that a minister for aged care "sorely misses the point."
Professor Kendig also called for more reablement-oriented services and research, and national goals on ageing that measured participation, years of disability-free life gained and wellbeing.
There are many seniors living with disadvantage and significant shortfalls of care that the 2018 budget only began to address while "potential benefits from evidence based services aimed at rehabilitation, recovery and reablement drift further beyond reach," he said.
Access Professor Kendig's article, Not there yet: A gerontologist's lament, here.
Comment below to have your say on this story
Send us your news and tip-offs to editorial@australianageingagenda.com.au 
Subscribe to Australian Ageing Agenda magazine and sign up to the AAA newsletter